Back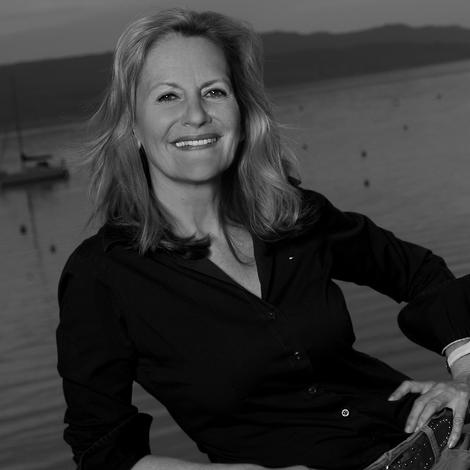 Gaby Hauptmann
Freelance journalist and bestselling author
Gaby Hauptmann, born in Trossingen in 1957, lives as a freelance journalist and author in Allensbach on Lake Constance.
Her novels
"Searching for an impotent man for life",
"Only a Dead Man is a Good Man",
"The Lie in Bed",
"A Handful of Manhood",
"The Heir's Pack",
"One Lover Too Many Is Still Too Few",
"Five-Star Guys Included",
"Stallion Parade",
"Yacht Fever",
"Get a hold of the man", "Not al dente again",
"Not al dente again",
"Return Flight to Give Away",
"Ticket to Paradise",
"Hangover",
"Love's Trouble",
"Show me what love is" and
"The Italian woman who invited the whole village into her bed"
are bestsellers and have been translated into numerous languages and successfully filmed. In addition, the story collections "Frauenhand auf Männerpo" and "Das Glück mit den Männern" were published, her very personal book "Mehr davon. Vom Leben und der Lust am Leben", the children's book "Rocky der Racker", the multi-volume series of books for young people "Alexa, die Amazone" and the "Kaya" equestrian books, as well as "Wo die Engel Weihnachten feiern" and the anthology "Gelegenheit macht Liebe" edited by her. Most recently, "Lifelong my Husband?" was published.
Back