Back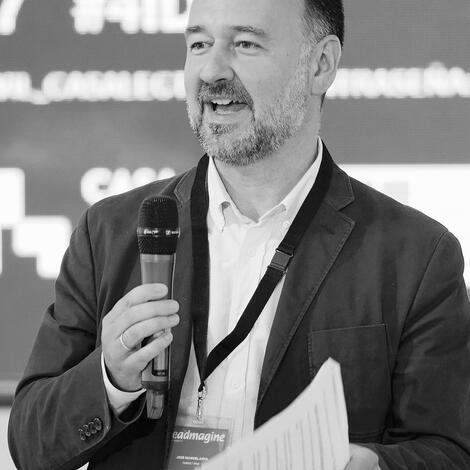 José Manuel Anta
Federación de Asociaciones Nacionales de Distribuidores de Ediciones / International Publishing Distribution Association, Spain
Since 1997, José Manuel has been Director of the Federación de Asociaciones Nacionales de Distribuidores de Ediciones (FANDE), an organisation that brings together more than 160 companies in Spain dedicated to the distribution of books, magazines, newspapers and digital content. Since 2015, he is also the Director of the International Publishing Distribution Association (IPDA), based in Madrid.
He has participated as a speaker at various conferences and seminars on the book, publishing and digital content sector. He is also the coordinator of the Encuentro Internacional sobre Innovación del Libro y la Lectura, Readmagine, which is held every year in Madrid.
He has published articles and interviews in Spanish and foreign publications related to the distribution of cultural and leisure products.
Back