Back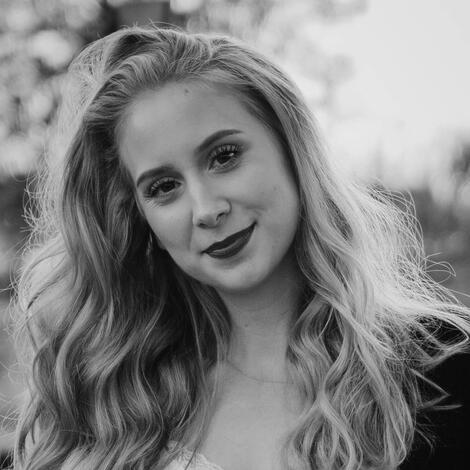 Maren Vivien Haase
"Sounds of Silence", Blanvalet Verlag
Maren Vivien Haase wurde 1992 in Freiburg im Breisgau geboren und absolvierte dort ihr Germanistikstudium. Schon als Kind stand für sie fest, dass sie all die Geschichten zu Papier bringen muss, die ihr im Kopf herumspuken. Das Hip-Hop-Tanzen mit ihrer Crew »Dope Skit« gehört seit über zwölf Jahren ebenso zu ihr wie YouTube und Instagram, wo sie über Serien, Bücher und Filme spricht. Ihre Debütreihe um die New Yorker Tanzschule »Move District« eroberte auf Anhieb die SPIEGEL-Bestsellerliste und begeisterte zahlreiche LeserInnen.
Maren Vivien Haase was born in Freiburg in Breisgau in 1992 and graduated with a degree in German studies. Even as a child, she just had to get all those stories whizzing about in her head down on paper. She's been a hip-hop dancer with her Dope Skit crew for twelve years, and regularly vlogs about TV series, books and films on YouTube. Her debut series about the Move District dance academy in New York became an instant bestseller, and is hugely popular.
Back