75 Times: "We look forward to this special event every year. That was true then and it is still true today".
Frankfurter Buchmesse celebrates its 75th edition this year. 
The KOSMOS publishing house has been an exhibitor at every Frankfurter Buchmesse since the first one in 1949 at Paulskirche.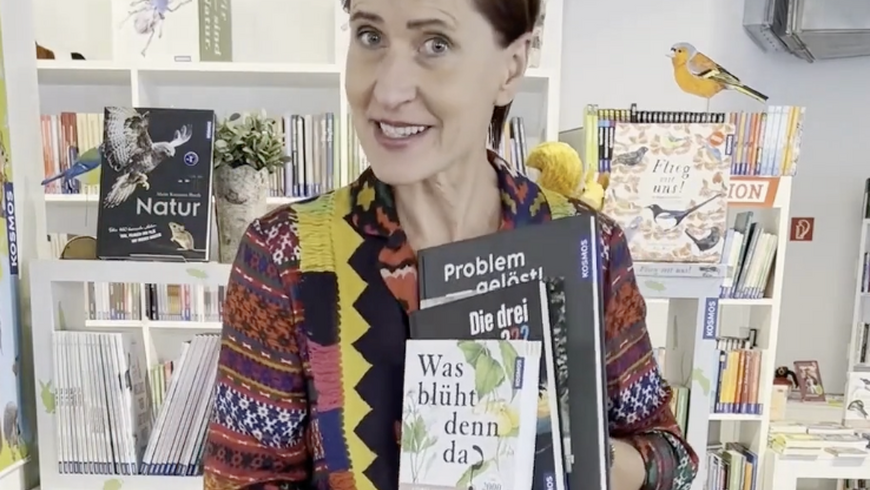 "From railway carriages to crime cabinets to visits by the Chancellor – the history of KOSMOS at Frankfurter Buchmesse is a long and very exciting one," says Birgitta Barlet, Publishing Director Books at KOSMOS. "Since the very beginning, exactly 75 years, we have been a part of this fair and always enjoy coming. Here we can not only present our books, but also capture the mood of the industry and celebrate books together with our authors and book people from all over the world." Birgitta Barlet, Publishing Director Books at KOSMOS
75 times Frankfurter Buchmesse – that means 75 times great stories, 75 times valuable encounters, 75 times sociopolitical stage, 75 times stars from media and culture. And every year brings a new chapter.