Content knows no Boundaries. Neither does Business.
Leverage our international activities to drive your success.
Contact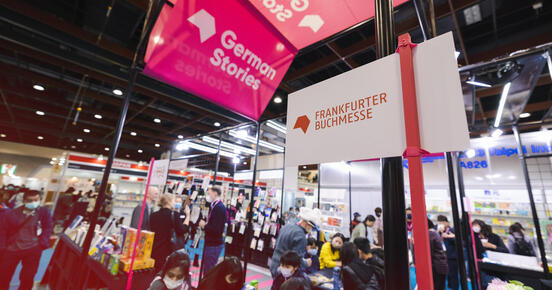 We are the partner for your international business
20 German collective stands worldwide
Favourable prices
Set-up and dismantling of the exhibition stand.
Attractive design and well-placed booth
We communicate your presence before each fair appearance
Service before and during the fair.
Our international activities at a glance
German Stories - News from Frankfurt
Contacting our international activities team is easy. Just send us a mail or drop us a line. We're happy to help.
Katherina Rapp answers all your questions.
If you want to expand into foreign markets, the easiest way to do so is with our expertise, our network – and our collective stands.
Send Message
Pernille Starck answers all your questions.
If you want to draw attention to your children's books around the globe, we encourage you to become part of our dynamic children's book network
Send Message