Unlock your international Potential
Use our collective stands for your worldwide appearance.
Contact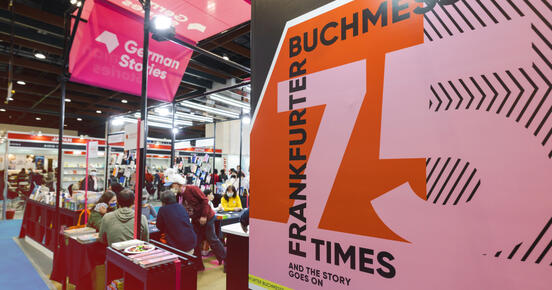 Let us raise your international profile
Your business can easily benefit from our global activities and networking events. As an international industry platform, Franfurter Buchmesse can support you in any number of activities abroad. For example our German collective stands and event at international book fairs around the work give you uncomplicated access and a heightened profile at trade fair, no matter where in the world they are being held.
Our offer - your advantages
With us you can participate at 20 German collective stands all over the globe.
You benefit from our low prices thanks to public funding
We take care of the safe transport of your titles and the assembling and dismantling of your exhibition stand.

A strong presence at trade fairs is guaranteed thanks to well-placed, well-designed booths
We ensure that your presence is communicated to the respective local industry participants before each appearance.
You receive all relevant information, travel flexibly to and from the fair and are looked after before and during the fair.
Contact form
Would you like to be informed about international activities of the Frankfurter Buchmesse (such as German appearances at international book fairs, international professional programs)? We would be happy to add you to our distribution list.
German collective stands around the globe.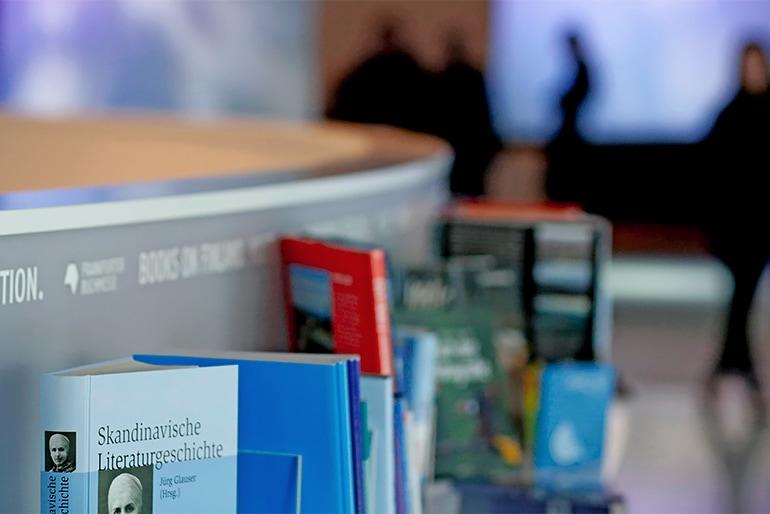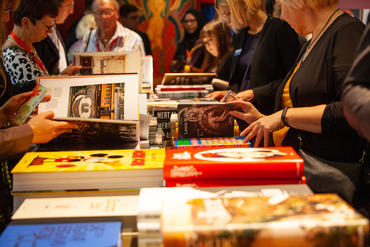 Katherina Rapp answers all your questions.
If you want to expand into foreign markets, the easiest way to do so is with our expertise, our network – and our collective stands.
Send Message