The international festival for literature, stories and ideas
From bestseller readings at the fair in Frankfurt, to poetry slams, tastings and discussion rounds in Frankfurt bars and cultural institutions: every year in October, everything in Frankfurt revolves around literature, inspiration and exciting encounters. Over five days, publishing experts, writers, artists and culture enthusiasts from all over the world meet to celebrate the BOOKFEST together.
And after the fair? The events continue at surprising and unique locations throughout the city, with inspiring productions of literature and stories.
The inspiring BOOKFEST 2019
Stars up close
International stars like Jo Nesbø, Luisa Neubauer, Margaret Atwood and Colson Whitehead delighted their fans.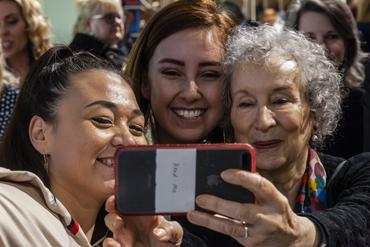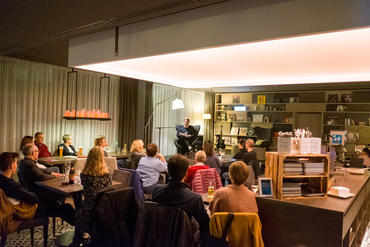 The festival in the city
After the fair, things really got going at over 50 locations in Frankfurt.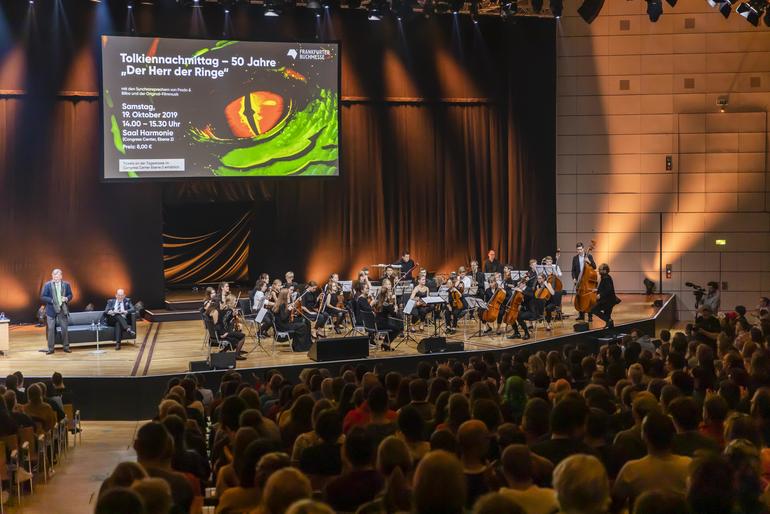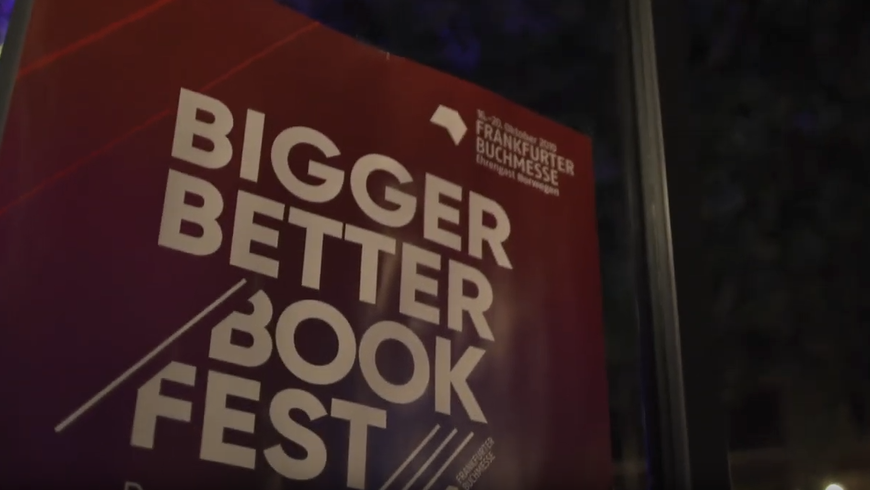 The city celebrates BOOKFEST: We were there!
"Together with the ESA, we are pleased to pass on our fascination in the planet and present our research to the general public at BOOKFEST."
Prof. Dr. Dr. h.c. Volker Mosbrugger General Manager of Senckenberg Nature Research Society
"The University Hospital in Frankfurt is opening up to BOOKFEST so that visitors can experience the fascinating stories that play out time and time again at university hospitals."
Prof. Dr. Jürgen Graf Medical Director and Chairman of the Executive Board, Universitätsklinikum Frankfurt
"Cafébar Herz, in the heart of Frankfurt, is taking part because our hearts beat for the culture of our city."
Karim Allalou Cafébar Herz von Frankfurt