BOOKFEST 2020 - all over the city and now worldwide
From bestseller readings and poetry slams to roundtable talks and performances: every year in October, publishing experts, writers, artists and culture enthusiasts from all over the world celebrate BOOKFEST – Frankfurter Buchmesse's big international festival of literature and culture. Running through the duration of Frankfurter Buchmesse, you can experience almost anything at BOOKFEST – except boredom. Nowhere else does the entire industry meet its customers so directly.
Even if some things are new and different this year: what remains is a great programme full of culture, inspiration and exciting encounters.
Join the party – on site and for the first time also virtually
This year, Frankfurter Buchmesse's BOOKFEST will take place physically as BOOKFEST city and, for the first time, also virtually as BOOKFEST digital. In the case of BOOKFEST city, the events are spread over all five days of the fair, across many locations throughout Frankfurt. The all-new BOOKFEST digital offers a unique, virtual celebration of literature and culture on the Saturday of the fair, which is broadcast live worldwide.
Always live and plugged-in: in the city or worldwide from home
Submit your entry by 15 July
Take advantage of the many opportunities to present your brand or your products at Frankfurter Buchmesse's major cultural festival.
The inspiring BOOKFEST 2019
Stars up close
International stars like Jo Nesbø, Luisa Neubauer, Margaret Atwood and Colson Whitehead delighted their fans.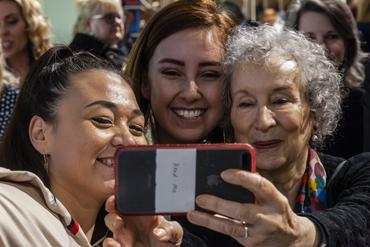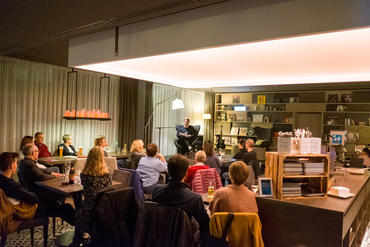 The festival in the city
After the fair, things really got going at over 50 locations in Frankfurt.