Academic & Specialist Information
The future of academic publishing will be discussed and decided here: at #fbm23.
Explore highlights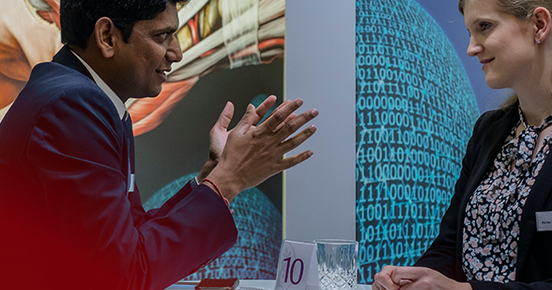 At Frankfurter Buchmesse 2023, you will gain first-hand insight into the latest market developments, data and trends in the publishing sectors of academic and specialist information. This year, Academic and Specialist Information is even more centrally located on the exhibition grounds: you will find all exhibitors from both areas in the fully booked Hall 4.0. In addition, an international trade programme awaits you from Wednesday, 18 October 2023, to Friday, 20 October 2023. Deepen your knowledge and network with  industry leaders at #fbm23.
Academic publishing events at #fbm23
Further event highlights in the Frankfurt Studio
Experience innovations and trends in academic publishing & specialist information live on site
Expand your knowledge at numerous events on the trade visitor days
Make valuable contacts with international industry experts and librarians
Discover international academic publishers, companies, service providers and start-ups
Our offer for librarians at #fbm23:
Are you also visiting #fbm23 at the weekend?
Everything you need for a successful visit to the fair? Your ticket!