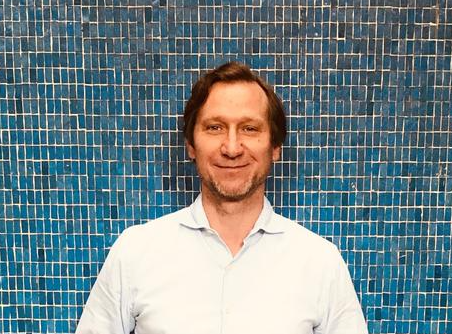 In October, a new area will premiere at Frankfurter Buchmesse: "Meet the Author". Lars Birken-Bertsch, Director Strategic Project Development, Cooperations & Programme, explains what this is all about in a short interview.
Dear Lars, just like a start-up pitch, what need is the new "Meet the Author" area fulfilling?
Quite simply: to fulfil the wishes of all readers in the age of fandom to meet authors. With the new "Meet the Author" area, we are bringing followers from the internet to the fair! It caters to the growing demand for on-site meetings in times of BookTok, Bookstagram and Co.
What exactly does "meet" mean here when fans meet authors? Signing books?
Simply having a book signed is more of a private act for one's own bookcase. Today, taking a selfie and having a brief personal encounter with the author is getting more popular. The moment is later shared on social media for likes and comments. With "Meet the Author", we want to create a place for this kind of encounter between authors and fans.
What genres and what kind of authors do you expect in the new area?
On site are self-publishers, like Jane S. Wonda, who represent various romance genres (e.g. Dark Romance, Reverse Harem), but there will also be authors from genres like children's books, young adult, romance and lifestyle. Writing influencers alternate there with publishing authors such as Elke Heidenreich, Otto Waalkes, Guido Maria Kretschmer or Arno Strobel.
Many thanks for our chat!
Interview conducted by Frank Krings, PR Manager Frankfurter Buchmesse.