No longer just a trend, audio content has now become indispensable. We asked several experts from the audio industry to learn more about the uniqueness about the sector, hear what's up and coming in the market and get some audiobook or podcast inspiration for the new year.
In this interview André Mühlhausen, Senior Vice President Commercial Division GSA, Sony Music Entertainment GmbH, talks about the next phase of significant spoken word growth and accompanying technological innovations and trends.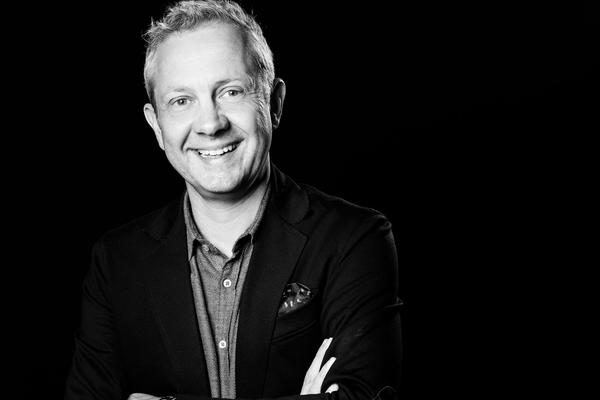 Sony Music Entertainment publishes some of Germany's most popular audio plays such as "TKKG" or "Die drei ???" under the traditional EUROPA label, which exists since 1965. Since the founding of the label, the industry has changed significantly. How would you describe your company's role in the industry and your business focus today?
EUROPA then and today is the leading player in the audio play market in GSA. Since the first release the labels purpose was to entertain kids with a wide range of audio plays in a high quality and availability. Accordingly we are keeping our repertoire diverse in content and forms of distribution. Our portfolio stretches from popular kids TV series such as 'Peppa Pig' or 'Bob the builder', content originating in books such as 'Die drei ???', 'Famous Five' or 'TKKG' as well as our own developed content such as 'Punkies' or 'The Fox Pack'. Exploiting the business into new platforms, devices and any other audio implementations accompanied by our audience is an ongoing task of transformation. This shows: At the same time we are stable in terms of ongoing development of our content and innovative in terms of expanding new paths (such as family podcasts already prove), which we often experience as very much appreciated by our partners.

In 2017, the German publishing house Reclam celebrated its 150th anniversary - on this occasion, Sony Music released the most widely read iconic yellow booklets as audiobooks and made them also accessible on all major streaming platforms. Famous German actors contributed to the audiobooks as narrators. Can you tell us a bit more about this project and the idea behind it?
In Germany it's not exaggerated to say that all pupils know the little coloured books of the publication brand Reclam. Under this umbrella all literary classics – that are existential to education – are accessible to a fair price by this publishing house. Given the fact that those are largely compulsory reading in school, they are not that much appreciated by teens as they should be. Nor is reading by far the most practiced leisure activity within this age, compared to all the media they consume. Our initiative wanted to offer new ways to explore literature; bringing together the actual 'mobile first approach' and really democratize the access to this content: Anywhere and anytime. As an extensive offer of audio books on all relevant streaming platforms (meanwhile with nearly 150 pieces) we lowered the barrier to those study materials and bring pupils back to those relevant pieces. Which in the end supports the reading ability and willingness again. Working together with young and famous actors and speakers such as Lisa Vicari, Lucas Reiber, Luise Befort as well as established artists like Johannes Steck or Hans Sigl literature classics as Romeo & Julia, Hamlet, Cyrano de Bergerac etc. are being revived in a new and fresh way.

Do you have any podcast or audiobook recommendations you would like to share with us?
Speaking of the latest Reclam release "Cyrano de Bergerac" I would definitely like to give you an impression of the vivid realization of this traditional piece: https://Reclam.lnk.to/CyranodeBergerac
It's also very interesting that – thanks to a wide contest within schools – the pupils proved to be really engaged with the content again.
Speaking of Podcasts, we definitely also have some recommendations from our BOLD COLLECTIVE department, who (a.o.) provide our artists with tailored podcast consulting, coordination, organisation, distribution and help them find the perfect fit and outlet for additional reach into podcast audiences.
Hörspielplatz (bi-weekly podcast about Germany-specific and beloved Hörspiele (audiobooks and stories) with guests who work in the field and, for example, provide years of experience as voice artists.
Homegirls (bi-weekly interview podcast with hosts Josi Miller & Helen Fares, focuses on German Rap but also on topics such as mental health, visibility and inclusivity in the German music business)
Songpoeten (bi-weekly interviewpodcast with former VIVA host and music journalist Nilz Bokelberg who talks with German singing musicians about their albums, writing, career and journey overall)
It's Out mit Faye Montana (weekly pop culture podcast with influencer and host Faye Montana)
Thank you very much for the interview, André!
(Interview by Ines Bachor and Luisa Wagner, Frankfurter Buchmesse)