Explore, listen, contribute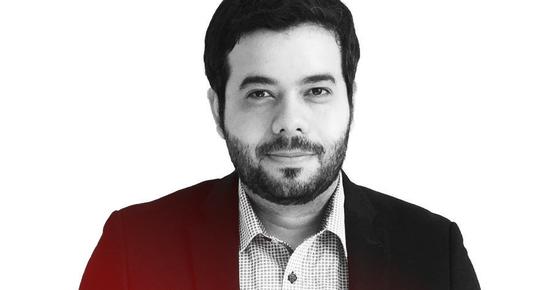 Wanted: NewBusiness Club Ambassadors! Apply by 15 July 2019 and make the most out of your fair visit.
Bruno Mendes is the founder of # coisadelivreiro® - the Brazilian company provides marketing and consulting services to publishers and bookstores. He is professor at the LAB PUP school and Administrative Director of PublishNews, Brazil.
Passionate about books, technology and retail, he was selected as Business Club Ambassador in 2017. In this interview, he shares his experience as former Business Club Ambassador at Frankfurter Buchmesse.
Why did you decide to become a Business Club Ambassador?
I have been working in the Brazilian publishing industry for over 15 years and I've always believed that we can improve where we live and work in a more direct way. To do that we need to "learn how to learn," as we say in Brazil and by becoming a Business Club Ambassador I could put that to practice and gain experience with the best professionals in the world to bring that knowledge home. It was undoubtedly one of the best experiences I have ever had.
What is special about the Business Club?
It was overall a special experience but the warm reception from the organisers and the possibilities of new business were my favorite. If I had to choose only one aspect it would definitely be the democratic way in which the event gets ideas and themes for the events. This multiculturalism, having the book as a focus, is something that you only find at the fair and especially in the Business Club.
What experiences have you had there?
My experience was very intense. Being able to listen to the main agents of transformation of our industry and represent our company in a panel in the Business Club were all very special to me.
What did you find particularly exciting or interesting?
Being able to learn from other members and Ambassadors. It is encouraging to know that many other professionals that come from different places around the world have so many similarities and differences to the market I work at. Having the opportunity to see my ideas from another point of view helped me to build better projects locally.
What is important to avoid?
The only thing you should avoid at the Business Club is to not be available to listen and learn. Adopt a proactive behavior and participate as much as you can. Join in!
What tips would you give future Ambassadors?
Be open to new experiences and try to learn something that you don't know. To be an Ambassador is to be in direct contact with other realities so explore these possibilities, even if you are not in your comfort zone : get to know how payment systems work in South Africa or how the book market works in India. It all helped me to understand how we can improve the cash flow in my country, for example. Explore, listen, contribute and you will be rewarded.
Would you do it again?
My bags are packed!