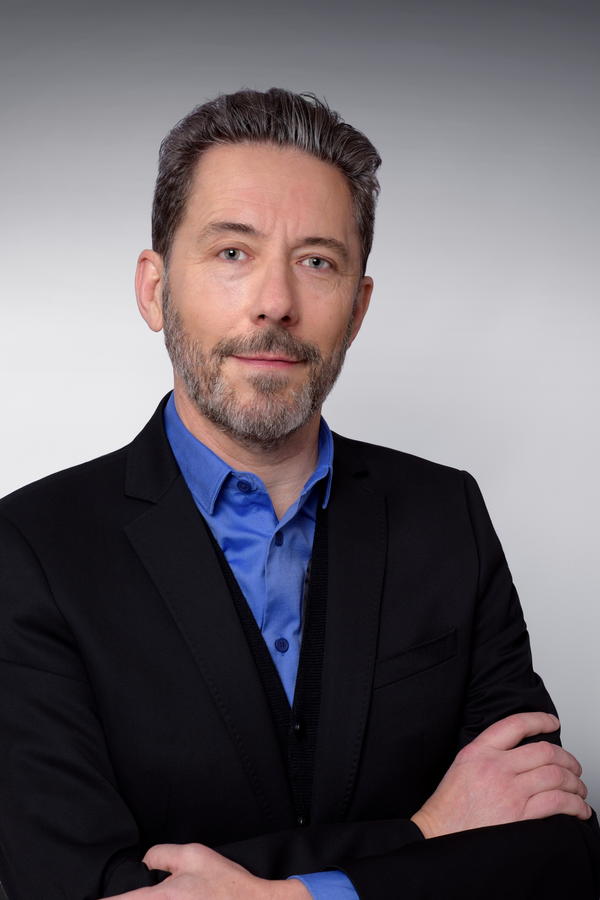 In this second interview with izneo, Frankfurter Buchmesse's partner in the cross sector EU project Digital Cross Over, izneo's CEO Luc Bourcier, talks about the battle of attention between different content formats and devices and discusses the role of new technologies such as Artificial Intelligence (AI) in the publishing industry.
The EU project Digital Cross Over is implemented by IMZ International Music + Media Centre in cooperation with Ars Electronica, Börsenverein Group, Centrica and izneo in the framework of the Creative Europe funding programme of the European Commission. The project team aims to demonstrate and explore the current challenges facing the creative and cultural industries: Who pays for the content created by cultural and creative professionals? How do we reach our target groups in the digital age and how can we learn from players from other industries who are or have been facing similar challenges? You can find out more about the project, the team behind it and related news and interviews on the Digital Cross Over website.
Can you please describe your job and your connection to Frankfurter Buchmesse?
Luc: My job consists in sourcing the best publishing digital content and deliver it to our audiences though the broadest range of channels. Izneo already works with over 250 digital comic-book publishers worldwide and we are quickly expanding. We want to provide our users with the largest variety of formats, genres and languages in terms of digital graphic stories. On the other side, izneo is constantly expanding its footprint; we want to reach our audiences through devices they already own and onmarketplaces where they already look for digital entrtainment. As of today, you can browse and read our content on the web, iOS, Android, Android TV, Nintendo Switch and there is more to come… We attend Frankfurter Buchmesse every year because it really is the best place to meet with publishers from all over the world. At the end of the fair, we always leave with the feeling that we did not have enough time to achieve what we planned for. We are looking forward to a live fair in 2021!
What do you hope to achieve with EU projects like Digital Cross Over?
Luc: I guess one of the main goals we have is to get a better understanding of current practises and ambitions for the future in the different creative and cultural industries using digital. Doing so, we may identify initial fields for cooperation. Bridges between different industries will not appear by themselves. It requires individual and collective initiatives like Digital Cross Over.
How do you see the future of cross sector cooperation between the different creative and cultural industries in the coming years?
Luc: First, it is most certain that platforms, in particular those who are dedicated to a vertical theme, will offer content in different formats. For example, you start to see this in manga with some platforms offering e-books as well as videos. Second, from a user perspective, it will most probably be expected that customer journeys within platforms from different cultural sectors will look alike so that access is straightforward and that people find their way without asking themselves too many questions. And third, although each cultural industry has, more or less, their own formats, we see that content itself tends to cross formats; books become audiobooks, books are adapted to film or TV series, live shows are broadcasted online etc… Therefore the questions related to file formats, front-end display, metadata are somehow more important than content itself which will remain specific to each sector.
The way how to reach and engage new audiences, especially the younger generations, has changed significantly in the past years and decades and is still in constant change. What role do new technologies and cross sector approaches play here?
Luc: The perspective is slightly different from my point of view. The youngest generations expect to find their content online anyway. This is a prerequisite and most often discovery happens online. And this is where the battle for attention is raging: more and more content, more and more formats all competing for the same users' time... Therefore all sectors and all actors within each sector must make sure they do not stay aside in a wait and see state of mind but, on the contrary, actively participate in this battle for attention, this is how you start learning. Otherwise the risk is simply that they won't make part of the younger users panorama in the future and of most users later on when these generations represent the majority in the population.
What role do algorithms and artificial intelligence (AI) play in the publishing industry?
Luc: The main role of AI in our platform (and many others) deals with suggesting the right content to each user and our ultimate goal is to have full personalisation available, that is a different look and feel and a different content adapted to each different user. In our creative and content industries, I believe AI is firstly meant for dealing with the ever-growing size of our catalogues. Users don't want to spend their time browsing in vast databases; our role is to push the right content to each of them. And there is a lot to do to improve this. Our main KPI is the number of reads; in 2019, three million reads happened on izneo. Our role is to make people read more but why would they read more? They read more if they like what they read; therefore the better the suggestions we make, the larger the number of reads.
As part of the project Digital Cross Over, dedicated cross-sector events at Ars Electronica, THE ARTS+ and Avant Première will take place. Why should visitors join the events?
Luc: These events are the best places to see how digital content is growing in all sort of forms offer.
Luc, thank you very much for the interview!