Meet our Digital Cross Over partner Centrica / VirtuItaly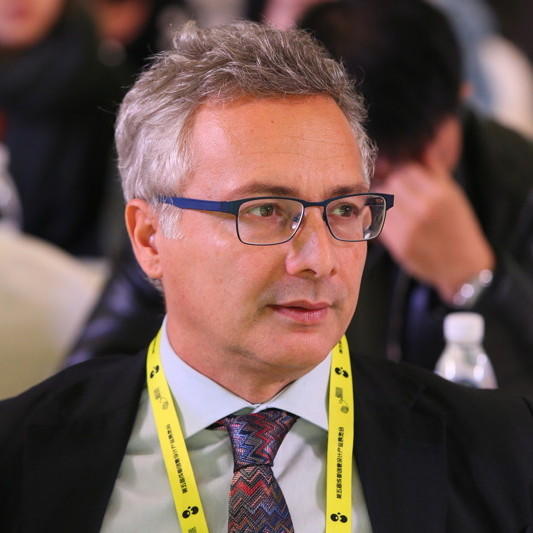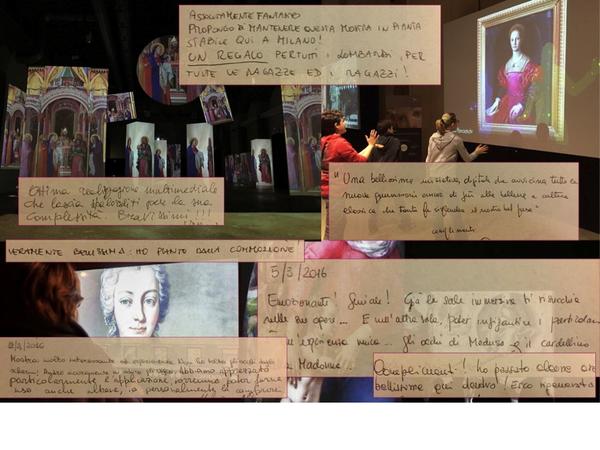 Dear Marco, could you please describe your job and your connection to Frankfurter Buchmesse?
Marco: I'm CEO and co-founder of Centrica and its start-up spinoff, VirtuItaly. Basically we create edutainment experiences with art through digital technologies, both with immersive and interactive digital exhibitions, like Renaissance Experience as well as with full digital applications, like ArtCentrica.
My first experience with Frankfurter Buchmesse has been in 2017, when we presented our products an technologies in the Culture tech booth, as part of THE ARTS+. It has been great to discover THE ARTS+ area, full of creative people and companies dealing with art and digital technologies.
Centrica and its spin-off VirtuItaly focus on the digitisation of cultural heritage. How can new technologies and edutainment help to attract the interest and reach a broad audience?
Marco: I think that digitisation and new technologies are fundamental to make art, culture and creativity really accessible to all. Together with accessibility we provide tools and content to appreciate and better understand art, like in ArtCentrica, or to have a completely new experience with art through immersive&interactive technologies in physical spaces, through digital exhibitions.
The corona pandemic brought up a lot of burning questions and lively debates on the future of education, tourism and entertainment. Which topics will set the tone in these areas in the next five years?
Marco: There is a great debate about the changes that Covid-19 is bringing to education, tourism, entertainment, museums. Surely education is greatly affected and if you see Holon IQ reports of investments in EdTech companies "over $87bn will be invested in EdTech over the next 10 years, almost triple the prior decade" you can understand that the pandemic has brought an acceleration in online education that will survive in the future. Tourism and museums are facing a huge transformation. Obviously people will travel again and will visit museums but this will happen slowly. Meanwhile tourism activities will be redefined, with more attention to virtual visits where technologies like virtual reality can greatly help, even if is not sufficient to reproduce places in 2D or 3D, but it's essential to provide an engaging experience to end users. At the same time, museums are understanding that they need to provide their services, with the same attention, to offline and online visitors. And surely digital can become a source of revenues if museums will invest in this direction. I see a future where public institutions partner with private companies to redefine their offer and business models. We are doing this with ArtCentrica, providing part of the revenues to Uffizi Galleries, Brera and all the other museums that will partner with us and we are happy that ArtCentrica has been put in the shortlist of ICT Tools for Learning and Teaching Award by Reimagine Education.
Entertainment also is greatly changing and again digital can become one alternative channel for live event, like concerts. For example last Saturday Foo Fighters exhibited live with ticketing managed by Cap Show. So, in summary I see a great transformation of several markets that can be redefined by digital technologies and through cross media relations, like we are investigating in the EU co-funded Digital Cross Over Project.
What would be your most amazing experience at Frankfurter Buchmesse 2021?
Marco: I'd love to bring an unforgettable experience with art to visitors, like we did in Milan in Fabbrica del Vapore location with Uffizi Virtual Experience in 2016 (see video) and later in Leipzig, Germany, and China (Shenzhen). Many visitors cried because of the emotions felt in the immersive space and they were intrigued by our  technologies to appreciate, interact and understand better masterpieces from Leonardo Da Vinci, Botticelli, Bronzino and many more. I'd love to create the same effect in an exhibit location like Frankfurter Buchmesse, designing a Renaissance booth!
Marco, thank you very much for the interview!