Federal President Frank-Walter Steinmeier to attend the 70th Frankfurter Buchmesse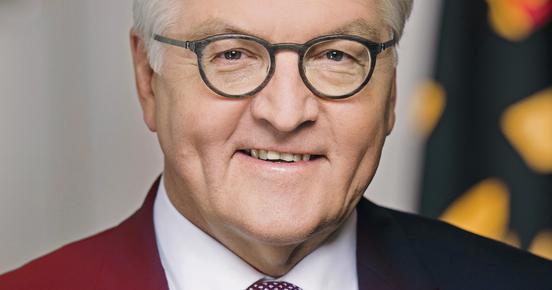 Federal President Frank-Walter Steinmeier will attend the 70th Frankfurter Buchmesse: In a festive ceremony on Wednesday, 10 October 2018, he will open the Frankfurt Pavilion, a new, iconic event venue at the book fair.
Under the title "On Opining. How to Defend Freedom in Turbulent Times", the Federal President will speak with Croatian author Ivana Sajko, the recipient of this year's International Literature Award – Haus der Kulturen der Welt, and Belgian writer Stefan Hertmans ("War and Turpentine", "De bekeerlinge"), whose award-winning work was most recently honoured with the Flemish State Prize for Narrative Prose. Michaela Kolster, Programme Director for ZDF-PHOENIX, will moderate the discussion.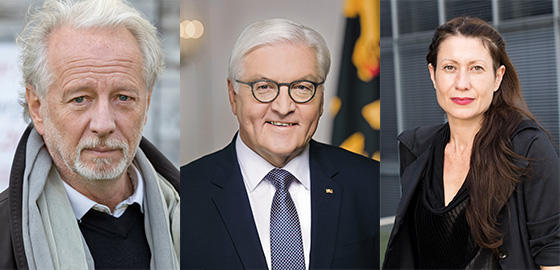 © Stefan Hertmans, © Thomas Andenmatten; Bundespräsident Frank-Walter Steinmeier, © Bundesregierung | Steffen Kugler; Ivana Sajko, © Maja Bosnić
Populism and extreme views stoke fears and create bogeymen. In this discussion, the Federal President and his guests will explore which ideals form the basic framework of a free society, and how people in these societies can develop and put into practice a constructive attitude.
Please note that the event is by personal invitation only.