Interview with Kay Meseberg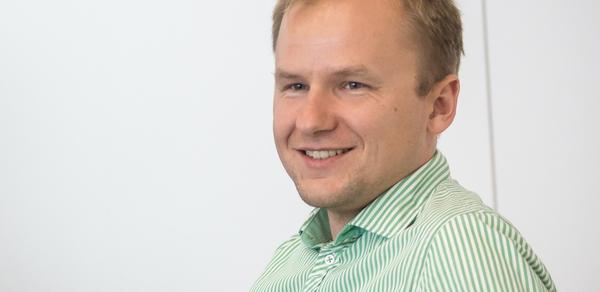 Kay Meseberg is Head of Mission Innovation at ARTE G.E.I.E. and IMZ Innovation Ambassador. In the Digital Cross Over interview led by IMZ, Kay discussed the potential of immersive programmes, innovative technologies such as Virtual Reality (VR) and Augmented Reality (AR), the future of the audiovisual sector and the importance of cross cultural as well as cross sector content with us.
This year counted the sixth year of the Innovation Focus at Avant Première Music + Media Market, with you as host. What was the programme about?  
Indeed, this was the sixth year, but somehow everything was new. Since the start of the pandemic, people mourn losses and have to struggle with huge and unknown and difficult challenges and a lot of uncertainty. The world is moving differently and many things are turned upside down and were moved into the digital space, especially in the cultural + arts sector. That's why this year's Innovation Focus at Avant Première was extremely important, placing a special emphasis on the latest technologies for the arts. With this focus, we not just want to keep the attendees up-to-date, but to encourage them to think of new possible ways and to rethink the industry as a whole! We had 4 quite different projects presenting, all with really inspiring approaches providing a glimpse into a possible future:
"Art as a Platform" presented their current project on ethical bridging users and museums by creating additional revenues for cultural institutions. "Resonate " is an innovative new online concert series which explores the intersection between music and visual art and experiments with real-time engagement of audiences + digital music education. "Just for one Day" showcased the mixed reality experience works by artist Yadegar Asisi, combining Panoramic Art with immersive theatre and XR. And last but not least the talk "Working with archival footage today" shared the latest trends Archive Valley has been observing, a platform used by filmmakers and producers to find unique archival footage across the world.
Immersive programmes + VR started from the idea to break the frontier between artists + audience / between stage + auditorium. What's happening in the cultural film sector? 
There is a lot going on right now. Traditional content merges more and more into interactive ones, inviting the audience to get active. Many institutions such as the Royal Shakespeare Company, Broadway, the Ermitage and even the Louvre are experimenting with the medium quite a lot. Also, AR and holographic experiences are getting closer to perfection and can create more and more immersive experiences, providing a kind of full body sensations for the audience.  
A few years ago, it was considered a risk, today many bold projects are using VR/AR/360. What to expect?          
On the horizon are also more spherical displays that provide much more opportunities also for artists. 
How do you see the audiovisual sector in 2030? 
2030 is just around the corner, so changes are already in full swing. Here are three examples: 
Programme is more a matter of experience than a matter of schedule but still a matter of reach.

 
A

fter the footprint, we will see the rise of the handprint in media.

 
The evolution of the public sphere will not stand still since digital institutions will lead the way, besides legislators. This will create confusion but will make the mission of public media essential.

 
 Are there any indications of what might be the best content for VR/immersive audiovisual programmes? 
No. It will be less about the content itself and more about entering other realities or levels of reality. 
What's your forecast on digitalisation of the B2B/B2C Sector?   
There will be less and less non-digital - deal with it.  
The importance of the fewer non-digital will rise - deal with it too.  
How important will Cross Cultural Content become within the next years?  
Cross Cultural Content is already very important and follows the traces of hybridisation in the sense of being able to reach beyond the already very engaged audience. This can help to play out the real strength of culture in merging different genres into one piece of art. The concert of Thylacine at Bassins de Lumières in Bordeaux is only one of the many outstanding examples of this trend: You are with this concert in an immersive exhibition hall in an old submarine bunker. You see projections of paintings on the wall and music playing out. This is a very unique experience based on the fusion of different art forms and music styles - classical, electronic and world. Somehow this is a pure inspiration for what is about to come!  
Any cultural innovative/immersive programmes + projects you would recommend watching? 
Well, the health crisis has definitely become a crisis for the cultural sector too. Regarding this, I'd like to mention the ARTE Concert Series. Under the motto "We're still open", we provide daily livestreams online to watch and thus continue to give artists a platform to perform.  Besides that, a lot of immersive projects are going on right now. My faves are Reeducated by Sam Wilson for The New Yorker, Gustav Klimt, Paul Klee, Ocean Data, Anitya in Bordeaux at the Les Bassins des Lumières, This Is It by Nathalie Djurberg + Hans Berg and Dream by the Royal Shakespeare Company, with the voice of Nick Cave. And I am quite enthusiastic about the upcoming experience with Ryuichi Sakamoto! And I am still fascinated by the prophetic power in the film La Télévision, œil de demain from 1947 by J.K Raymond Millet.
Thank you very much for the interview, Kay!
About Kay Meseberg:
Kay Meseberg is Head of Mission Innovation at ARTE G.E.I.E. and IMZ Innovation Ambassador. Just recently he also hosted the online IMZ Academy Session at the Karajan Music Tech Conference. Read more on the IMZ Academy Session here.