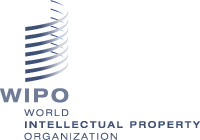 Artists are key to the success of the creative industries. Understanding how the COVID 19 crisis affects their financial situation is crucial for designing the right policies. Original WIPO research explores this question and identifies most vulnerable groups among them.Alexander Cuntz, Head of the Creative Economy Section in the Department for Economics and Data Analytics at the World Intellectual Property Organization explains the research findings.

At Frankfurter Buchmesse, the WIPO Publishing Industry Report will be presented on Wednesday, 20 October 2021, at 11.00 am and, together with three industry experts, the impact of Covid-19 on the publishing industry will be examined in more detail.
What can we say the impact of the COVID-19 pandemic was on artists' incomes?
-In 2020 alone, overall income losses for the prominent group of self-employed artists range between 2 to 13%, losses depending on the creative sectors artists work in.
-Our data comes from a dedicated social insurance scheme (Künstlersozialkasse) which covers more than 200,000 artists located in Germany. The scheme is quite unique in Europe and it requires artists to annually report income from artistic self-employment.
Did all artistic professions suffer equally?
- No. Musicians and performing artists are among the most vulnerable groups and were hit hardest in 2020, possibly because they often could not perform live on stages which is an important income source for them.
-In contrast, self-employed writers seemed quite resilient in the first year of the pandemic. On average, they maintained or even slightly increased income levels over 2019. Maybe that is because writers were better able to continue work online when theatres and concert venues were long closed.
- The impact also varied with exposure to lockdown measures. Income losses were less pronounced for performing artists and fine artists in regions with more days of lockdown. It seems that, as time passes, some artists and institutions they work with managed to tap into new income sources, say, via a business shift to online streaming or online sales. But future research will need to confirm this.
Is there a gender gap in the impact for this sector?
- That is another surprise finding from our WIPO research. Female writers seem to be the most resilient and outperform trends among male colleagues in 2020 – so during the crisis the income gap has actually been closing a tiny little bit in that sector. This may be because work arrangements of female writers were more flexible even before the crisis had arrived, but that is no more than an educated guess.
- To be clear, at large, the gender pay gap has largely prevailed over the crisis and really pre-dates the 2020 outbreak. Today's gap still ranges between 10 to 35 percent, being largest in the performing and visual arts sectors, and often much more pronounced than the gap observed in the total work force (around 18 percent).