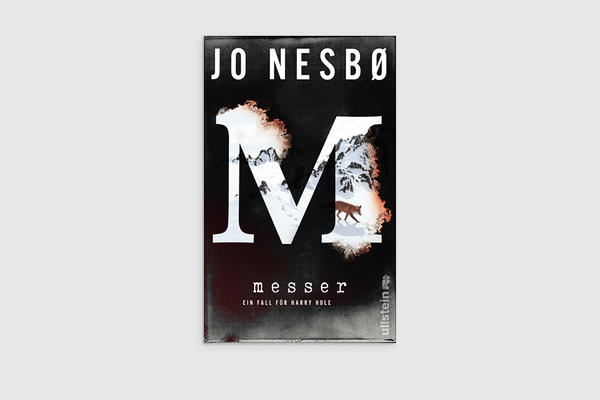 "A lonely Wolf with a Heart"
In this interview, Katrin Fieber, editor at Ullstein Verlag, tells us what to expect in Jo Nesbø's new novel "Knife: A Harry Hole Novel" and if he is looking forward to Frankfurter Buchmesse. 
What can readers anticipate in the new novel?
"Knife" is a crime novel about Harry Hole, a charismatic and incredibly talented investigator: a lone wolf with a heart. We live through his greatest personal disaster, encounter his worst enemy and also meet the love of his life. We experience him as a father and a friend. I would also say that "Knife" is the most exciting thriller I have read in a long time.
How did Jo Nesbø find Ullstein Verlag? Had you any idea how successful the series would be?
Jo Nesbø, like many other Scandinavian authors, found Ullstein through his Norwegian publisher. He started out with limited editions in paperback format. With "The Redbreast", it became clear that he had a great career ahead of him.
Is Jo Nesbø looking forward to Frankfurter Buchmesse in October? Has he been there before?
Jo Nesbø comes to Germany regularly for various events. He loves a change of scenery. So, yes, he is particularly looking forward to Frankfurter Buchmesse.