No longer just a trend, audio content has now become indispensable. We asked several experts from the audio industry to learn more about the uniqueness about the sector, hear what's up and coming in the market and get some audiobook or podcast inspiration for the new year.
In this interview Videl Bar-Kar, Global Head of Audio at Bookwire, talks about the next phase of significant spoken word growth and accompanying technological innovations and trends. Videl Bar-Kar has over 20 years media industry experience and has worked in publishing for over a decade. As Global Head of Audio for Bookwire, Videl leads the international expansion of the company's audio business, from production through distribution of audiobooks and the development of flexible, end-to-end solutions for publishers across all markets.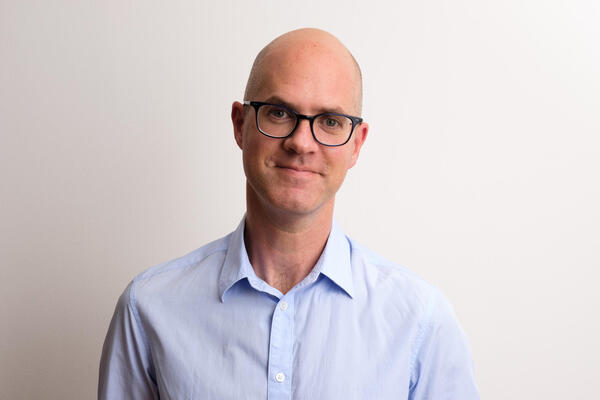 The corona pandemic has accelerated the growth of the audio business in 2020 – which topics and trends will set the tone in 2021?
Even before the pandemic, the global audiobook market was already on track for another year of high double digit growth and we expect this growth to continue in 2021 due to a number of factors. Across many international markets where Bookwire operates (including Germany, Spain, Latin America, UK, France and the US) new consumers are continuing to discover and get hooked on audio for the first time, stimulated also by the explosion of creativity in the neighbouring podcast ecosystem. The next phase of significant spoken word growth will come from the expansion of streaming services - including music platforms such as Spotify and Deezer who have over 5 years' experience with audiobooks in German speaking markets. But this will no longer be just a German phenomenon. It will become global with a potential audience of hundreds of millions who already have a daily audio listening habit. Further adoption of wireless headphones and smart speaker discovery - where Bookwire is already investing in our own discovery tool called Odyssey - will make spoken word audio more frictionless than ever.
Bookwire does not only provide services and software for distribution and marketing of audiobooks, but also of further digital products, such as e-books. Where do you see parallels or differences between both publishing sectors?
Our market leading platform 'Bookwire OS' drives sales for audiobooks, podcasts and eBooks, where we originally started. Today we distribute around half a million digital products from thousands of publishers and we recently released some fresh insights in our 'Listen & Read' report which was released in October. Even though, as expected, consumers of these digital products prefer them to traditional media including print books, these three digital products actually only cannibalise each other to a small degree, and can even stimulate each other. The publishing industry is beginning to understand very well that the bigger existential threat is not the shift from print to digital but losing consumers completely to other forms of entertainment. There is no such thing as a single digital reading or listening audience, so publishers have more choice than ever to reach different target groups.
What are your goals for 2021?
Bookwire is fortunate to have managed the transition to remote working very well during the pandemic and our business has actually continued to grow and thrive, especially in audio, which is hugely exciting. Internationally, Spain and Latin America will be a big priority for us in audio this year as the market continues to develop at a dynamic pace. We have been strengthening our global audio team with experts across the publishing and music industries to make sure we continue to provide the best solutions available anywhere in the world - from production through to distribution, marketing and analytics - and the development of flexible end-to-end solutions for all publishers. In 2021 the battle for consumers' ears will be louder than ever, and there has never been a better time to start publishing in audio. It's never too late!
Thank you very much for the interview, Videl!
(Interview by Ines Bachor and Luisa Wagner, Frankfurter Buchmesse)