Back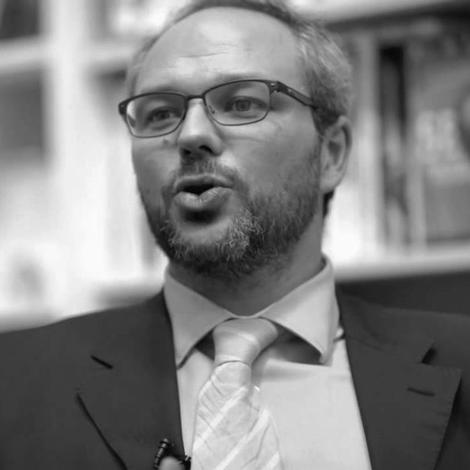 Enrique Pascual Pons
Bookseller
Librerías Marcial Pons
Enrique Pascual Pons, Madrid 1973. Degree in Law from the Complutense University of Madrid and Diploma in Business Studies from the CEU.
He has developed his entire professional career at Marcial Pons where he has held different positions until he reached the current position of Director of Bookstores and Advisor to the Law and History Publishers.
He is currently the President of the Madrid Booksellers Guild and a member of the Advisiry Board of the Madrid Publishers Association representing the booksellers' section.
He has been member of the Board of Directors of the Madrid Publishers' Association for seven years, where he has coordinated the Scientific, Technical and Academic Publishers' Committee.
Professor of the Master's Degree in Cultural Management at the Universidad Carlos III.
Professor of the course "The professional field of publishing" at the Universidad Internacional Menéndez Pelayo.
Professor of the Expert Course of the UNED on Creation and Management of Bookstores.
Professor of the Master's Degree in Publishing and Editorial Management at the Universidad Internacional de Valencia
Since its foundation, he has participated in the 'Laboratory of Ideas around the Book'.
Author of several articles for the magazine 'Trama y Texturas' and of the book 'Fidelizar a través del oficio' published by Lectyo.
Back