Focus Ukraine "Zhadan/Gurzhy: Fokstroty Evening
Live now
Frankfurt Pavilion
Ukrainian poets of the 1920s' disco update, presented by the Kyiv Book Arsenal.
With German subtitles.
The disco update of Ukrainian poets of the 1920s, presented by the Kyiv Book Arsenal. Would Pavlo Tychyna be inspired by modern disco sounds? What would have happened if Serge Gainsbourg (whose parents were born in Kharkiv and Odesa, by the way) had recorded erotic pop inspired by Raisa Trojanker's poems? And what would Lee Scratch Perry's reggae sound like if he had used Volodymyr Sosiura's lyrics? Could Mykola Bazhan even imagine singing in the 21st century with a children's choir accompanied by synthesiser sounds? On 21 October at 6.30 pm, the performance "Fokstroty" with Serhiy Zhadan, Yuriy Gurzhy and Lyuba Yakimchuk will present a new sound of twentieth-century Ukrainian poetry. The visual component was designed by collage artist Hrytsia Erde and media artist Yevhen Arlov. The curator is Oksana Shchur. The project by Mystetskyi Arsenal (Kiev) was specially adapted to German-speaking audiences for this performance and is supported by Goethe-Institute Ukraine.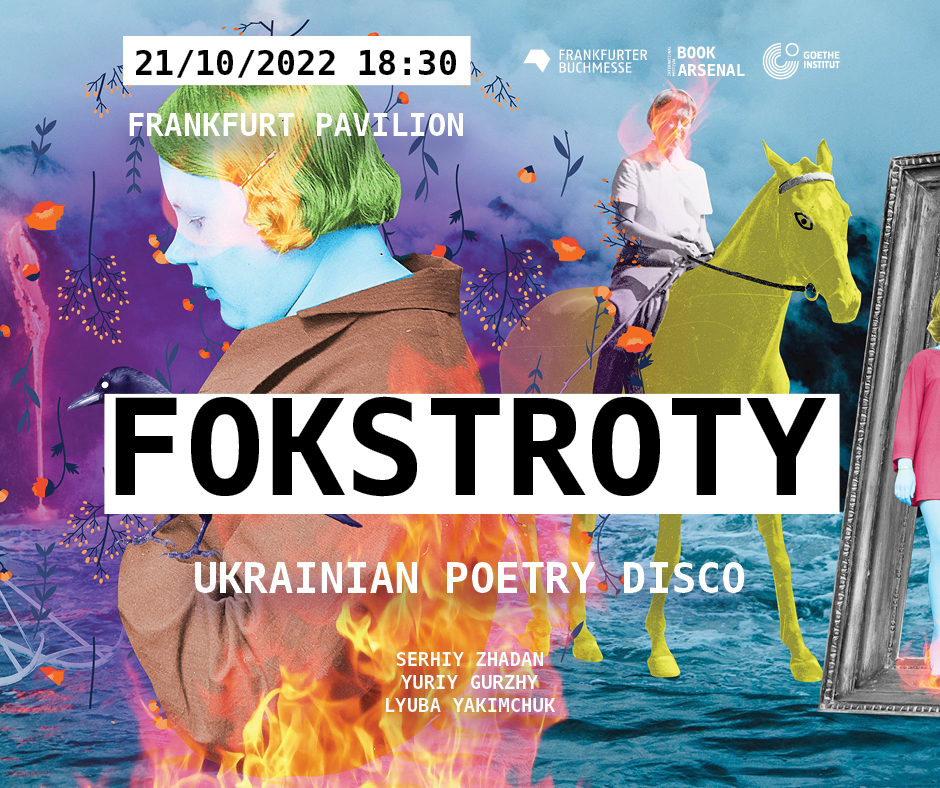 Speaker