"Kick up a Fuss, Nate Knottopus": Reading and Live Illustration with Julia Regett
Author and illustrator Julia Regett reads from her book and creates new underwater worlds live.

Nate is a near-sighted octopus with eight arms and three hearts that all beat wildly whenever anything new and unfamiliar happens. He is so timid that he never leaves his cave – until the day he wakes up to find his favorite arm has a terrible knot in it! With his three hearts pounding in his chest, he ventures out into the open sea, where he faces not only his fear, but also many other feelings. What he experiences in the big ocean is revealed by author and illustrator Julia Regett in this reading for little and big octopus fans aged 4 and up. Of course, she also answers questions about Nate and his eight-armed mindfulness and lets us dive into his magical habitat with live illustrations.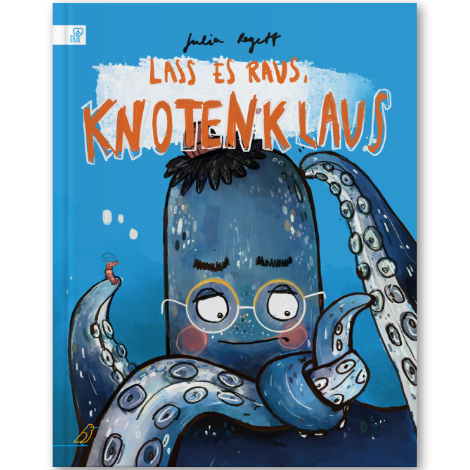 Speaker