Back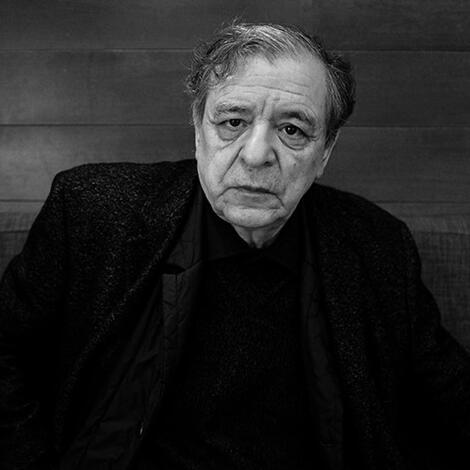 Luis Gusmán
Author
Luis Gusmán was born in Buenos Aires in 1944. He is a novelist, short story writer and essayist.

He published "El Frasquito" (1973, 2009 Edhasa); "Brillos" (1975); "Cuerpo velado" (1978); "En el corazón de junio" (1983, Premio Boris Vian); "La muerte prometida" (1986); "Lo más oscuro del río" (1990); "La música de Frankie" (1993); "Villa" (1996, 2006 Edhasa); "Tennessee" (1997); "Hotel Edén" (1999); "De muertos y bastardos" (2000); "Ni muerto has perdido tu nombre" (2002, 2012); "El peletero" (2007); "Los muertos no mienten" (2009); "La casa del Dios oculto" (2012); "Hasta que te conocí" (2015). Forty years after its first edition, Edhasa republished "El Frasquito" as a Tribute Edition, with a prologue by Luis Chitarroni.

He is also the author of autobiographies "La rueda de Virgilio" (1989, 2009 Edhasa) and "Avellaneda Profana" (2022), and of several essays: "La ficción calculada" (1998); "Epitafios. El derecho a la muerte escrita" (2005; 2018); "La Pregunta Freudiana" (2011); "Kafkas" (2015); "La ficción calculada II" (2015); "Barthes: un sujeto incierto" (2015); "La literatura amotinada" (2018); "Esas imbéciles moscas" (2018); "La valija de Frankestein" (2018) with illustrations by Daniel Santoro; and "Flechazo" (2021).

Several of his books have been translated into Portuguese. His novel "Tenneesse" was turned into a film by Mario Levin under the title of Sotto voce. In 2014 he was distinguished with the Platinum Konex Award in the Novel category. In 2020, he was recognized as a distinguished personality of Avellaneda, where he spent most of his childhood and youth. His novel "El frasquito" was recently published in Italy.
Back