Back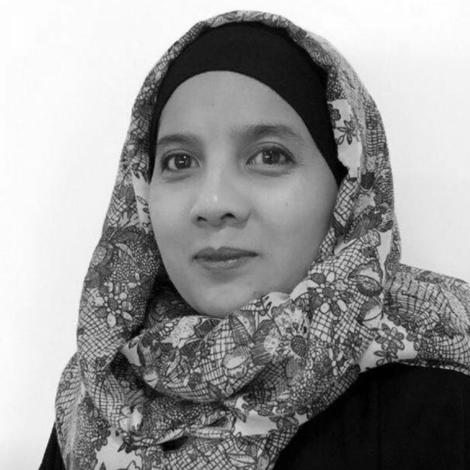 Ninot Aziz
Author and Poet
bzBee Consult Sdn Bhd
Born in Hobart, Tasmania, Australia, Zalina Abdul Aziz @ Ninot Aziz is a Malaysian award-winning author, writer, media specialist and storyteller of many generations - daughter of Abang Tik, daughter of Chu Rahmah, daughter of Yang Chik, daughter of Bebunga from the idyllic village by the river, Chenor.
Her first anthology in English, HIKAYAT From The Ancient Malay Kingdoms helped reintroduce the Malay Hikayat (legends) to a wider audience before penning six YA novels and two illustrated books BIDASARI & The Djinn and BENTALA NAGA, A Makyung Tale.
Ninot regularly gives talks at universities, schools and corporations on the importance of preserving and promoting Malay Hikayat legends and folklores in UK, Singapore, Indonesia and throughout the country in Malaysia.
In 2020, her first book in Bahasa Melayu (Malay language), Lipur Lara Nusantara published by Patriots Publication and BENTALA NAGA A Makyung Tale published by Silverfish Books continue to satisfy a growing legion of readers Ninot fondly calls her Hikayat Warriors.
A key feature of her books are exquisite illustrations that help readers visualise a world almost on the brink of disappearance.
As Vice-President of the Malaysian Oral Literature Society, Ninot aims to ensure the Malay Hikayat and folktales remain key to National identity. Her articles and radio appearances inspires school plays, animation and younger storytellers.
Ninot is a Public Relations Consultant and lives in Kuala Lumpur Malaysia with her husband, 5 daughters and 4 cats. The family loves gamelan and Malay dance theatre Makyung.
Back