Die Teilnehmerinnen des Paris-Frankfurt Fellowship 2021
The next edition of the Paris-Frankfurt Fellowship will take place in autumn 2021.
The selected participants for the 2020 programme will - if the pandemic conditions allow it - take part in the physical programme in 2021. There are still a few places available for new applicants! Please apply for the programme by 30 April 2021.
More than 600 young professionals of the publishimng industry already took part in the fellowship programme: Selected young booksellers and publishing staff complete an intensive two-week training programme between France and Germany. New professional, language and intercultural skills are acquired through practical seminars and study trips to both countries.
FAQ
What are the requirements?
Age limit: 35 years
Concluded apprenticeship or university degree
Availability over the entire programme duration (22 May until 5 June 2020)
Resident in Germany, France or Switzerland
It is the participants' responsibility to insure themselves sufficiently during the programme.
Which application documents have to be submitted?
CV
Letter of recommendation by a direct supervisor
How can I submit my application?
Please apply via the online application form, which can be found on the German-language version of this page during the application phase.
When is the application deadline?
The deadline of the application phase for the Paris-Frankfurt Fellowship 2021 is 30 April 2021.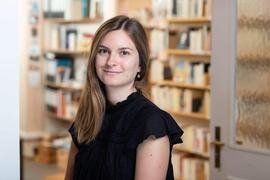 Louise Bonmartel, Frankreich
Volontärin, Kulturbereich
Volontärin, Kulturbereich
Nach dem Abschluss ihres Masterstudiums im Verlagswesen an der Universität Straßburg im Jahr 2019 entschied sich Louise Bonmartel einen Freiwilligendienst am Deutsch-Französischen Kulturinstitut in Tübingen zu absolvieren, um ihre Kompetenzen im Bereich kulturelles Projektmanagement zu erweitern. Sie konnte die "Nacht des Lesens" organisieren und den Literaturpreis PREMIERE bewerben, der 2020 vom Deutsch-Französischen Kulturinstitut und dem Berliner Büro für Buch- und Verlagswesen ins Leben gerufen wurde. Ab September wird sie auf der Suche nach einer neuen Stelle im Verlagswesen sein, und sieht das Paris-Frankfurt Fellowship als eine großartige Möglichkeit, ihr berufliches Netzwerk in Deutschland auszubauen.
Schwerpunkte: Französischsprachige Literatur, Lektorat, Übersetzung
Alexandra Nieradzik, Deutschland
Hugendubel Buchhandlungen, Marketing, Creative Content Producer
Hugendubel Buchhandlungen, Marketing, Creative Content Producer
Nach einem Diplom im Fach Kommunikationsdesign mit Schwerpunkt Print in Dortmund fand Alexandra Nieradzik ihren Weg nach München, um ihre Leidenschaft zur Literatur bei Hugendubel auszuleben. Angefangen als Social Media Manager betreut sie nun seit 2019 die Hugendubel Social Media Kanäle Instagram und Facebook. Heute ist sie Creative Content Producer und sprüht vor Ideen und kreativen Konzepten das Format Buch stets neu zu erfinden.
Schwerpunkte: Social Media, Konzeptdesign, Grafikdesign, Fotografie, Literatur-Livestreams, Influencer-Marketing
What to expect from the Paris-Frankfurt Fellowship
Intense two-week training programme
Preparatory seminars focusing on linguistic, intercultural and professional know-how
Study trips to Germany and France
Networking with publishers, booksellers and multipliers from both countries
"As a young bookseller, the Paris-Frankfurt Fellowship was a very meaningful experience for me! It gave me a lot: an overview of the industry, in which I am only involved at the end, many different contacts and new ideas for my professional practice. It was a great chance to meet so many enthusiasts in so little time. Everything is perfectly organized, you just have to get involved in this rich and intense adventure!"
Paris-Frankfurt Fellow 2019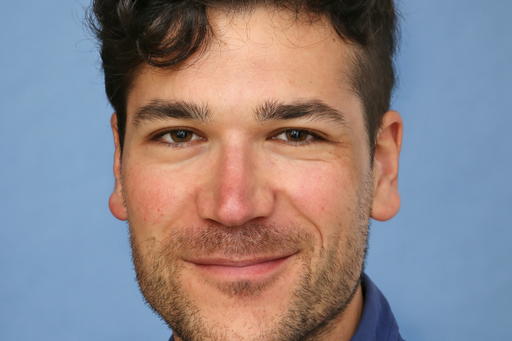 "Great atmosphere and great programme, in short: a great asset! Even and especially if you already know the book industry from one of its sides (publishing house, book trade ...), the fellowship offers an eye for the bigger picture and the opportunity for an exchange that is often not available in everyday work."
Paris-Frankfurt Fellow 2019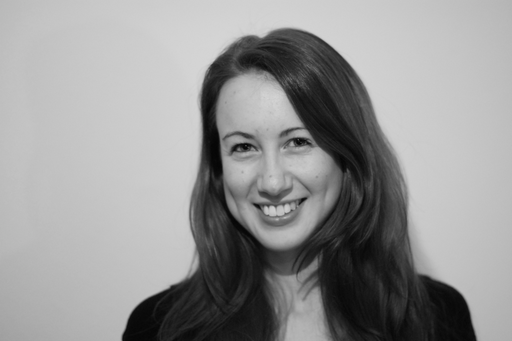 "The Paris-Frankfurt Fellowship was an incredibly educational and inspiring experience. It enabled us to network personally with other young people from the book industry and to expand our knowledge of the industry. The organization of the programme was excellent and the content was very varied. It was astonishing to see, to discuss, to question and to appreciate the differences between Germany, France and Switzerland."
Paris-Frankfurt Fellow 2019
If you want to extend your business network in Germany and France, use the opportunities offered by the Fellowship.