Back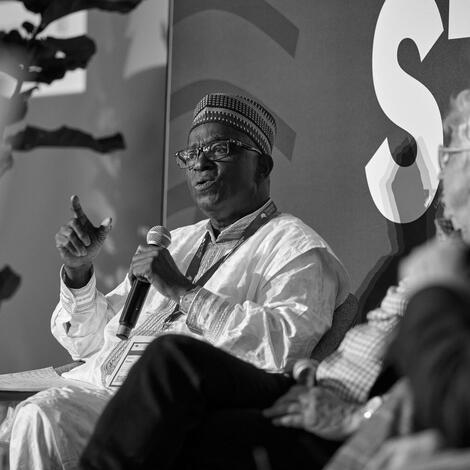 Mamadou Aliou Sow
Founder and Director
Conakry International Children's Book Fair
As a teacher by training, Aliou Sow started educational publishing by dealing with children books, textbooks and supplementary reading materials, both in French and in Guinean local languages with the creation of his publishing company "Editions Ganndal".
Aliou served as Chairman of the African Publishers Network (APNET) for years and is currently the chairman of the National Publishers Association of Guinea (ASSEGUI).
He also is a member of the UNESCO textbooks experts committee and a leading member of the ADEA Section on Books and Learning Materials (Francophone Africa). Aliou provides technical support to the World Bank, ADEA, UNESCO, Institut français, The Global Book Alliance, and other international Organizations as Consultant in education, especially as textbooks specialist.
In addition, Aliou Sow is the founder and manager of the Conakry's International children book fair: Salon International du livre de jeunesse de Conakry which is held in Guinea every November.
Back