Frankfurt Kids
Imaginative, diverse, digital: discover the digital professional programme of Frankfurt Kids. Engage with international experts in exciting panel discussions, presentations, and networking sessions, covering current highlights and trends in children's and youth literature.
Get up to date on children's media, early-child education, and reading promotion
Get to know the NGO IBBY and find out why it is so vital to give children access to books
Learn about the importance of diversity in children's and youth literature
Discover trends and innovations in the fields of learning, reading, and writing
Experience our professional events as livestreams
German Youth Literature Award ceremony
Am Freitag, den 16. Oktober 2020, ab 17.30 Uhr, verleiht Bundesfamilienministerin Dr. Franziska Giffey den Deutschen Jugendliteraturpreis im Berliner GRIPS Theater. Die Veranstaltung wird von Vivian Perkovic (3sat Kulturzeit) moderiert und auf unserer Website und in Social-Media-Kanälen wie YouTube live gestreamt (auch mit Simultanübersetzung ins Englische). Vergeben werden die Spartenpreise Bilderbuch, Kinderbuch, Jugendbuch und Sachbuch, der Preis der Jugendjury sowie die Sonderpreise "Gesamtwerk" und "Neue Talente".
Livestream: German Youth Literature Prize
TOMMI: German Children's Software Award ceremony
The children's jury has extensively tested the nominated gaming apps, computer and console games, as well electronic toys in some 20 libraries all over Germany. Which were their favourites? You can find out at the ceremony for the TOMMI German Children's Software Award, presented by Germany's Federal Family Minister Dr. Franziska Giffey on Saturday, 17 October 2020, starting at 5.00 p.m. live on KiKa. The award ceremony takes place as part of the KiKA media magazine "Timster" and is moderated by Tim Gailus.
The Unpublished Picturebook Showcase by dPictus
The dPICTUS Unpublished Picturebook Showcase 2: A jury of 48 international publishers assessed 420 unpublished projects submitted by picturebook artists from 60 countries, and voted independently for their favourites. Tune in for the video announcement of the selected projects, see stunning illustrations, meet some of the artists, and hear fascinating insights from the jury publishers.
The White Ravens 2020 are ready to fly. The International Youth Library presents 200 titles in 36 languages from 56 countries in its annual catalogue of recommended books in the field of international children's and youth literature.
The 200 short reviews are available in the refreshed  »White Ravens« database: http://whiteravens.ijb.de/list
Frankfurt Kids presents Pathways UK: The new Pathway programme shows ways to make publishing more accessible to minorities. It is a two-year illustration programme for a diverse group of talented and ambitious artists who want to become the next generation of children's books illustrators.
Meet Dylan Calder (Pop-up UK), Kate Wilson (Nosy Crow) Sam Arthur (Nobrow/Flying Eye Books). They tell us what Pathways is about and why it is so important to support this programme. 
http://pathways-org.com
https://nobrow.net
https://nosycrow.com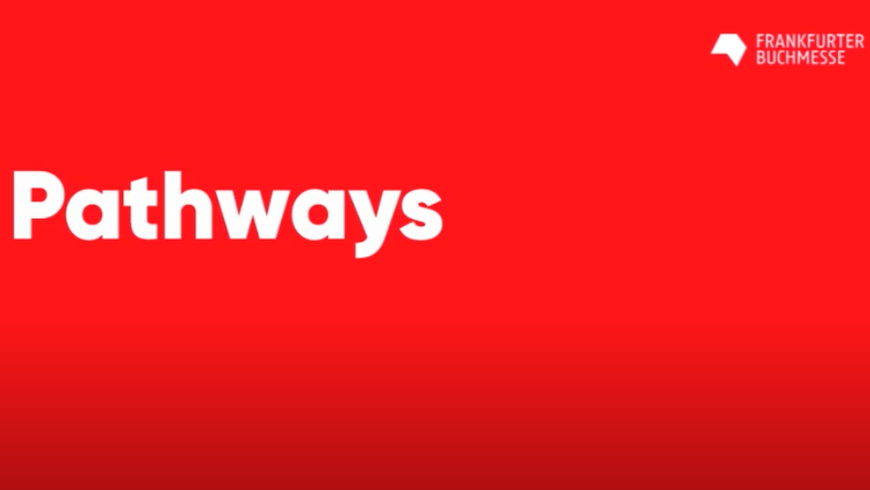 From 14-15 Oct there will be closed matchmaking sessions on the following topics:
Diversity as a trendmark: Children's books are not enough. What else do we need to do to promote true diversity?

Visual language: where are we heading to?

Match-making Independent Children's Bookstores around the world

Chinese perspectives in the children's content industry

Children's book festivals as marketing partners. Festivals meet publishers.

LGTBQ Children's books & content - which are the ones we really want to read and see?

Non-fiction books for children and YA: do they compete or supplement digital contents?  What's their role today?
Note: The matchmakings are conducted in English and moderated by our cooperation partner Mariela Nagle, founder of the international children's bookstore MUNDO AZUL in Berlin. The mentioned topics are already fully booked. If you are interested in further matchmakings, please contact us.
Lebanese children's book publishers
Frankfurt Kids has connected with Lebanese children's book publishers digitally and wants you to meet these brave, creative, determined publishers who are still working every day under the unbearable conditions in Lebanon.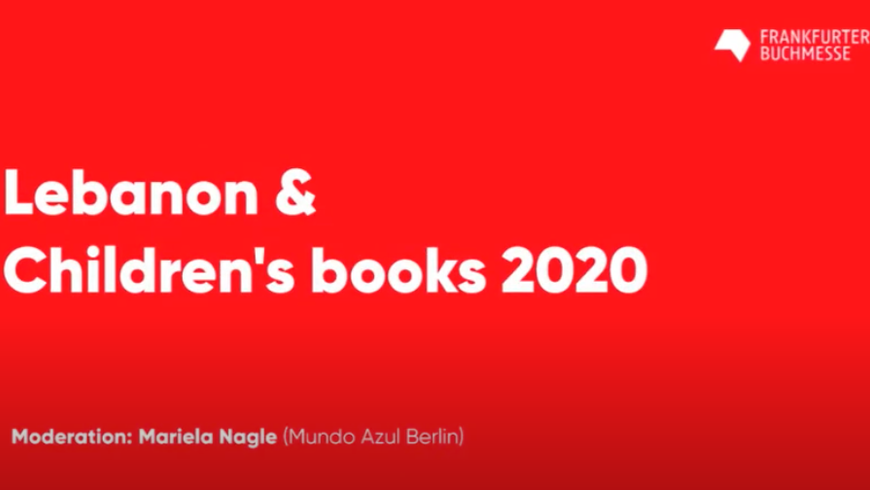 The digital event programme of the #fbm20 Special Edition
Register now at My Book Fair to get free access to the media library!
If you have any further questions, please ask.
Give us a call or drop us a line. We will be happy to help you.
Send Message