Publishers Rights Centre (PRC)
Rights Centre exclusively for publishers.
For the first time in 2023 and with an introductory discount of 15 per cent!
Book now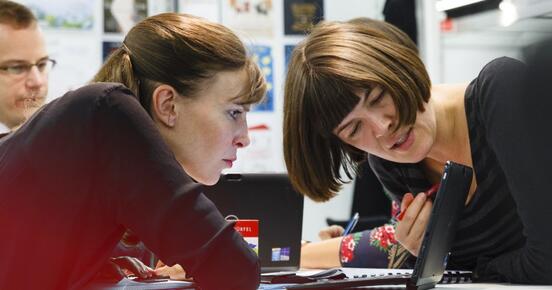 With the Publishers Rights Centre (PRC), we are creating a dedicated space for Rights & Licensing professionals working for one publishing house or group exclusively. It will be located next to the Literary Agents & Scouts Centre (LitAg) and will be open Tuesday through Sunday.
Your advantages at a glance
Exclusivity
Bookable for rights and licensing managers from publishing houses only. Open from Tuesday already.
Comfort
A designated workplace with a table, four chairs, power supply, WiFi and a company sign.
Network
15 one-day trade visitor tickets to pass on to business contacts of your choice and 2 exhibitor passes.
By registering, you will receive the following benefits
A table with four chairs, a bench cabinet, coat hooks, power socket (located in the ceiling grid), WiFi
Company sign
Locker
Two exhibitor passes and 15 trade visitor tickets
Entry in the Exhibitor Directory
Support staff at the PRC's info desk
Prices and options at a glance
Price per table

€ 2,946 incl. introductory discount

(regular price: € 3,466)
You can also book (max. one wall element per table):
| | |
| --- | --- |
| Graphic wall (h x w: 2 m x 1 m) | € 576 |
| Shelving unit incl. 4 book shelves (h xw: 2 m x 1 m) | € 174 |
Prices excl. VAT.
The work tables can only be booked continuously (Tue-Sun).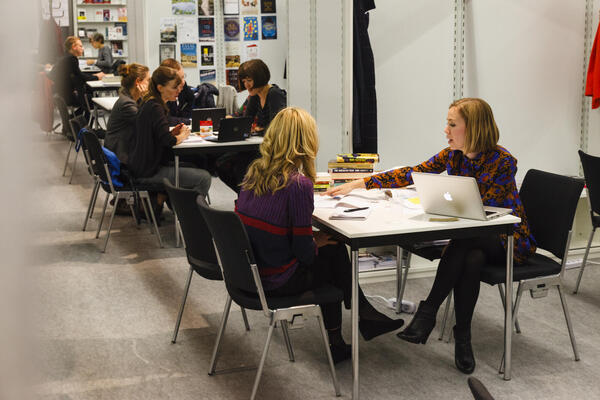 Your registration documents
PRC Contact
If you need further information or support, just fill in the form and we'll get back to you as soon as possible.