Our floor prices for custom-built stands are funded by the German Minister and Commissioner for Culture and the Media. Therefore, we can offer you participation at a reduced rate. You can save up to € 150/sqm compared to the price per square metre in 2019. Small and medium-sized stands receive special support. The prices shown are the final prices, which already take the subsidy into account.
Your advantages at a glance
Full control over your presentation
Free choice of your stand builders & service providers
Special shapes, for example a second floor, are possible
Individual design
Your stand, your decision
Flexbility in design and branding
Inspiration: the floor is yours!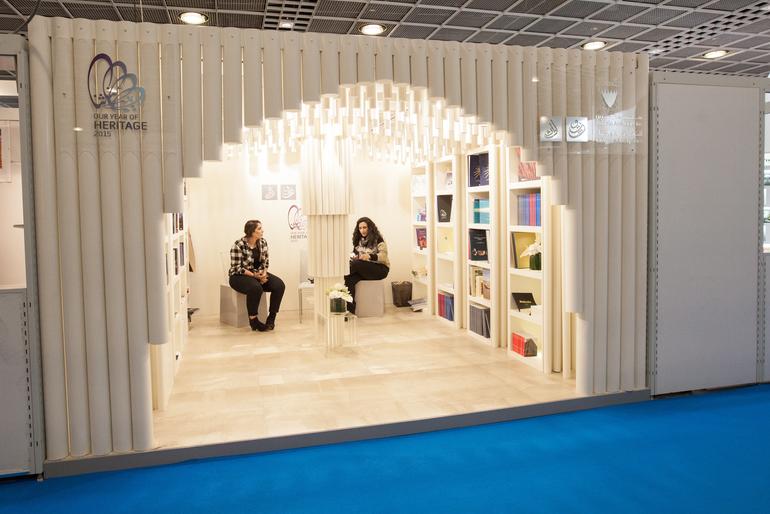 Exclusive
With your unique, custom-built stand, you will be certain to attract attention and inspire your audience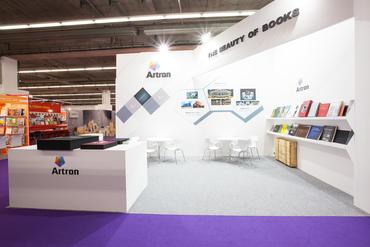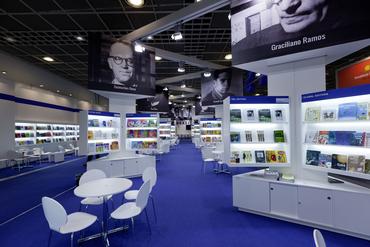 100 sqm
Maximum space and flexibility for your brand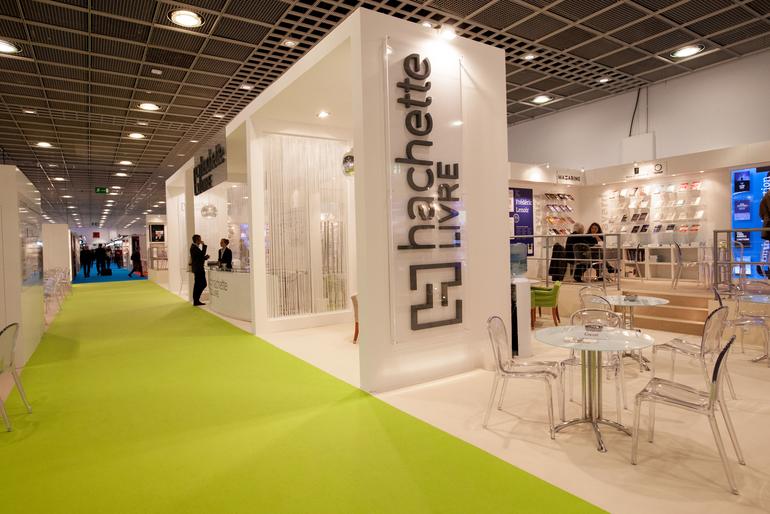 Are you aiming for an unforgettable fair appearance with all the trimmings? Then the custom-built stand is the right choice for you. Book space for your stand and design it with your preferred stand builder, so it's exactly how you want it to be. Depending on the size of your stand, you will also receive a certain number of exhibitor passes for access to the exhibition grounds. Please note that each custom-built stand must be approved by us in advance.
|   | Price per sqm | Total floor space price | Final price |
| --- | --- | --- | --- |
| Row stand 8 sqm | € 150,- | € 1.200,- | € 1.404,- |
| Row stand 12 sqm | € 330,- | € 3.960,- | € 4.354,- |
| Row stand 16 sqm | € 370,- | € 5.920,- | € 6.459,- |
| Row stand 20sqm | € 370,- | € 7.400,- | € 7.939,- |
| Row stand more than 24qm | € 420,- | from € 10.080,- | from € 10.619,- |
Final prices incl. funding and obligatory fees, excl. VAT. Please note that corner and end stands are only available in limited numbers and differ in price from the row stand prices listed here; two-storey stands and stands > 4 m high also differ from the prices listed. For all information, also regarding early assembly, extended dismantling, please refer to the Prices 2021 or contact our customer support directly.
All information on the pandemic-related health and hygiene concept 2021 can always be found up to date at: buchmesse.de/corona-requirements. All exhibitors and participants 2021 will, of course, be informed of any necessary changes in writing via e-mail after conclusion of the contract.
Stand set-up: In 2021, stand set-up and the delivery of exhibits can begin two days before the opening of the Fair (7.00 am on Monday, 18 October 2021). All further information can be found in the terms & conditions of participation (incl. the technical regulations), as well as the notes of use on custom-built stands.
Do you have questions or would like to book your floor space?
Information on custom-built stands 2021
Book your space
Fill out our briefing form and select the size, position and desired location of your stand space. We will do our best to find the perfect spot for you.
Plan your stand
After reserving your space, you can get in touch with your stand builder. Please be sure to observe our technical regulations.
Apply for approval
E-mail us your stand design including all the dimensions from your stand builder by 31 August 2021. Once your stand is approved, nothing can stand in the way of your success at the fair.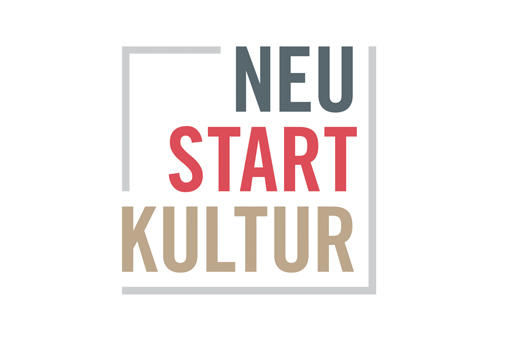 Frankfurter Buchmesse 2021 is supported by German Minister and Commissioner for Culture and Media, as part of the country's NEUSTART KULTUR stimulus package. The aim of the funding is to enable as many exhibitors from Germany and abroad as possible to take part in Frankfurter Buchmesse 2021 during the ongoing COVID-19 pandemic.