Your advantages at a glance
Full control over your presentation
Free choice of your stand builders & service providers
Special shapes, for example a second floor, are possible
Individual design
Your stand, your decision
Flexbility in design and branding
Inspiration: the floor is yours!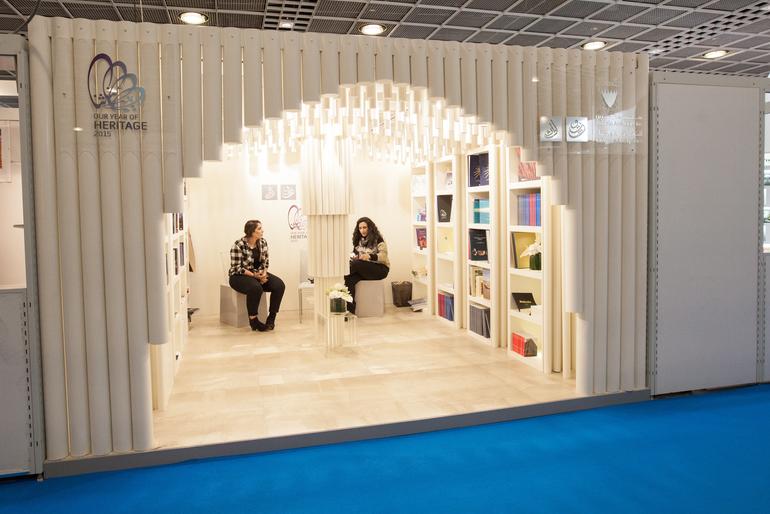 Exclusive
With your unique Custom-built Stand, you will be certain to attract attention and inspire your audience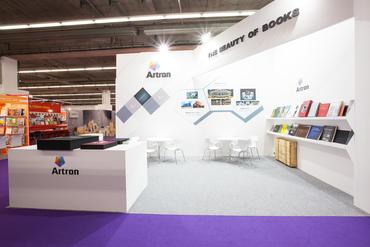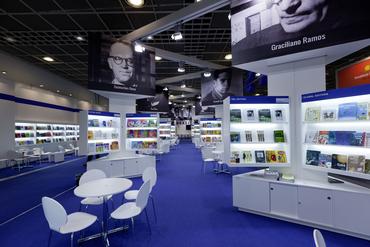 100 sqm
Maximum space and flexibility for your brand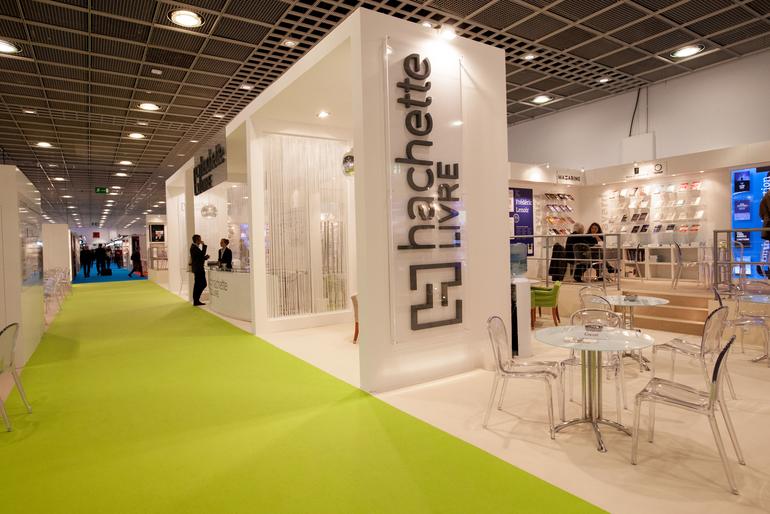 Book your space
Fill out our briefing form and select the size, position and desired location of your stand space. We will do our best to find the perfect spot for you.
Plan your stand
After reserving your space, you can get in touch with your stand builder. Please be sure to observe our technical regulations.
Apply for approval
E-mail us your stand design including all the dimensions from your stand builder by August 1st 2023 to custombuiltstand@buchmesse.de. Once your stand is approved, nothing can stand in the way of your success at the fair.
Prices and stand variations at a glance
If you want an unique presentation with all the finesse, a Custom-built Stand is just the thing for you. Book your floor space and create your stand with your own stand constractor, entirely according to your wishes. Depending on the size of your stand, you will also receive a certain number of exhibitor passes to access the exhibition grounds. Please note that every Custom-built Stand must be approved by us in advance.
Stand prices €/sqm
Early Bird
Price

Custom-built Stands 8 sqm

€ 400,-/sqm
€ 412,-/sqm

Custom-built Stands from 12 sqm

€ 515,-/sqm
€ 531,-/sqm

Custom-built Stands on Agora, starting up from 12 sqm

€ 618,-/sqm
€ 637,-/sqm
 
 
 
Environmental and energy contribution
---
€ 8,-/sqm
 
 
 
Marketing and communication contribution per exhibitor
 
 
Stands up to 8 sqm
---
€ 169,-
Stands > 8 sqm
---
€ 399,-
 
 
 

Surcharges for special stand positions

(Basis is the net stand area price. Surcharge is only

applied to the first 75 sqm)

 
 
Corner or walk-through stand (fronting 2 aisles)
 
+ 10 %
Peninsula stand (fronting 3 aisles, bookable for stands > 16 sqm)
 
+ 15 %
Island stand (fronting 4 aisles, bookable for stands > 100 sqm)
 
+ 20 %
 
 
 
Surcharges for stand construction with excess height (from 4 m)
 
Price per sqm of the upper floor
Stands with two floors
---
€ 220,-
Note: Final prices do not include environment and energy surcharge along with marketing fee as well as VAT. Please note that corner and peninsula stands are only available in limited numbers and their prices vary from those listed for row stands. Prices for two-storey stands and stands exceeding 4 m in height also differ from the prices listed. All information, including information on advance construction, is available from Prices & Products 2023 or directly from our customer representatives. 
Documents for registration
Do you have questions or would like to book your floor space?