Your multimedia centre
The multimedia hub that puts the spotlight on your products
Book your stand now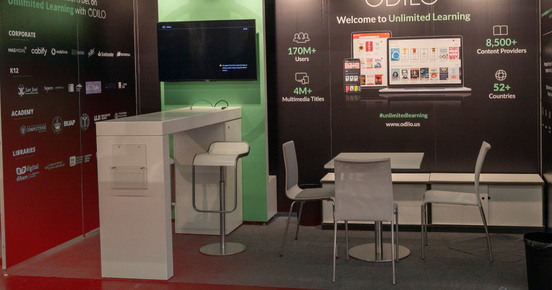 What distinguishes the System Stand SMART? The technology!
40-inch monitor with LCD display
LAN Internet connection
Multifunctional wall unit with 3-way power socket
Ten 1-day trade visitor tickets
All-inclusive on 8 sqm: everything from one source, no external stand builder required
Counter with lockable base cabinet, 2 bar stools, 4 book shelves and brochure pocket, 4 light spots
Your System Stand SMART could look like this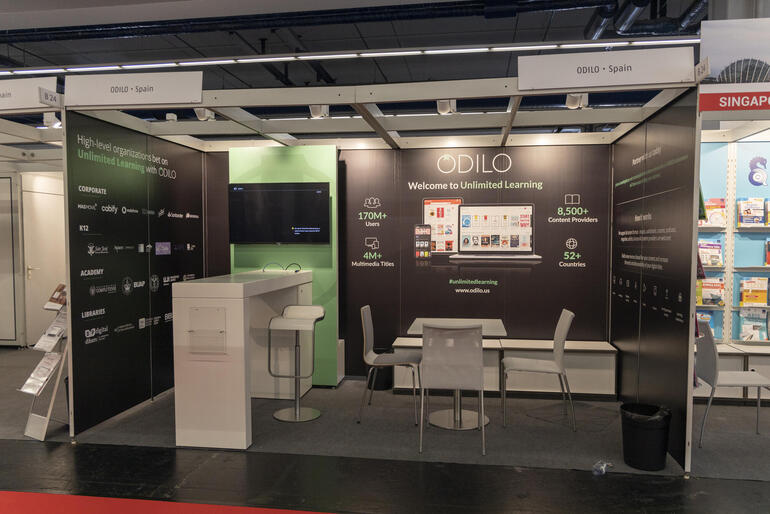 System? Individual!
Stage your company in your design with digital support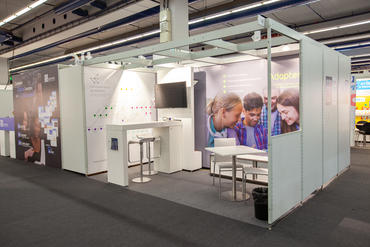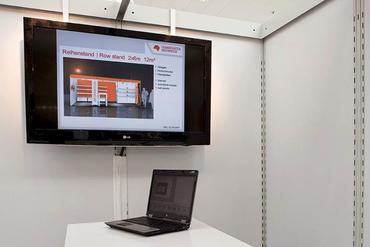 Present
your products and services even more effectively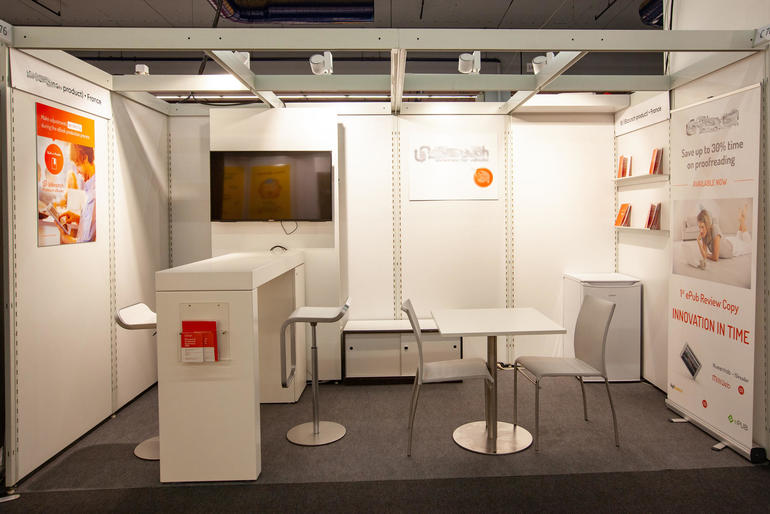 Prices and stand variations at a glance
The System Stand SMART is available in 4 and 8 sqm formats and includes several components, such as an Ethernet connection, a multifunctional wall module, a 40-inch LCD screen and a modern counter for business meetings. Furthermore, your logo will appear in the online Exhibitor Catalogue when you book a stand – and you'll receive ten trade visitor tickets to pass on internally or to your most important customers.
| Stand variations | Early Bird | Price |
| --- | --- | --- |
| Row stand 4 sqm | € 4.326,- | € 4.460,- |
| Corner stand 4 sqm | € 4.463,- | € 4.601,- |
| Row stand 8 sqm | € 6.936,- | € 7.150,- |
| Corner stand 8 sqm | € 7.291,- | € 7.516,- |
Note: Final price includes environment and energy surcharge, marketing fee, but excludes VAT. Please note that corner and peninsula stands are only available in limited numbers. More information is available from the Prices & Products 2023 or directly from our customer representatives.
Price list
Prices & Products 2022
The price list containing all our offers and prices.
Value-Added Tax - Disclosure of information
The German Sales Tax legislation (UStG) as amended on 1 January 2011 provides VAT-exempted invoicing of the relevant fairrelated services for non-domestic recipients. To see if you are applicable, please send us the following completed and signed form to vat@buchmesse.de.
Registration for exhibitors and co-exhibitors
Whether you bring your own Custom-built Stand, want to book a System Stand or book a Workstation, use this form to register. Specify the size/quantity and position you envisage for your stand or Workstation. You can also use this form to register co-exhibitors and to order additional furniture and stand equipment.
Do you have questions or would like to book a stand?
The right equipment and external services contractors
This year, you'll find all additional options listed in your registration form.