Our bestseller...
... for your best sellers. Our system stand CLASSIC is a solid basis for the presentation of your products.
Book your stand now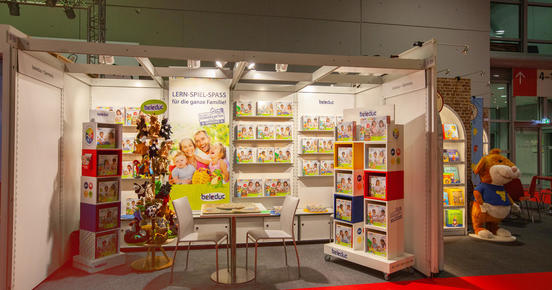 Our System stands are funded by the German Minister and Commissioner for Culture and the Media. Therefore, we can offer you participation at a reduced rate. You can save up to € 152/sqm compared to the price per square metre in 2019. Small and medium-sized stands receive special support. The funding is already taken into account in the final prices shown.
CLASSIC? Because it has been convincing for years.
Rear and side walls (4 book reails per 1 m wall element)
Ceiling frame with power rail (1kW | 1 rail per 4 sqm)
1 seating cabinet per 1 m rear wall
Stand sign and exhibitor passes
Entry in the exhibitor catalogue
Many options for individual design and equipment
What would you like your system stand CLASSIC to look like?
The basis for your presentation: system stand CLASSIC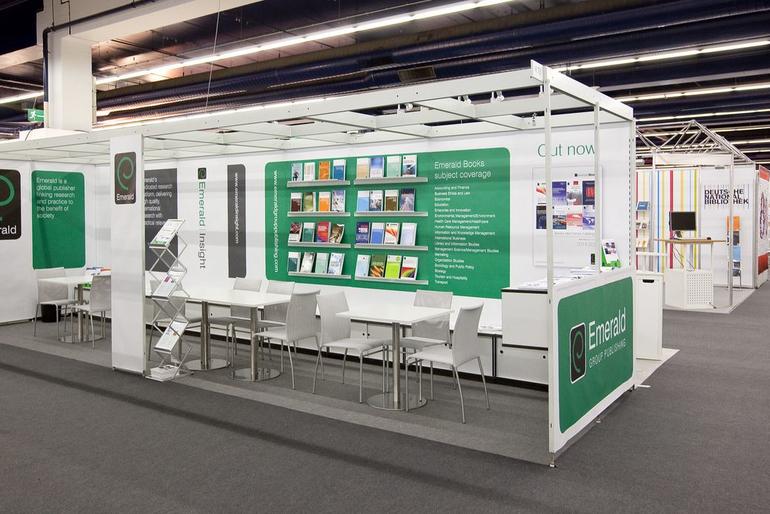 Branding
Create a bespoke system stand with your own logo, colours and visuals. Show off your brand!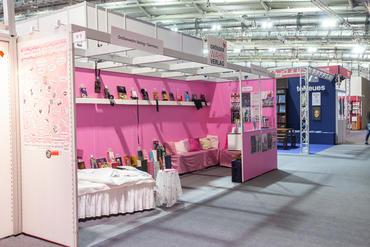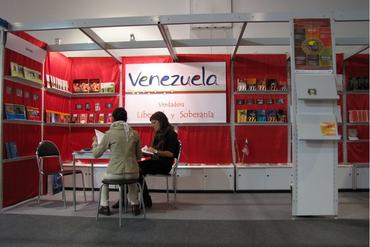 Flexibility
Do you need more space, shelves or seats? Upgrade your stand to meet your needs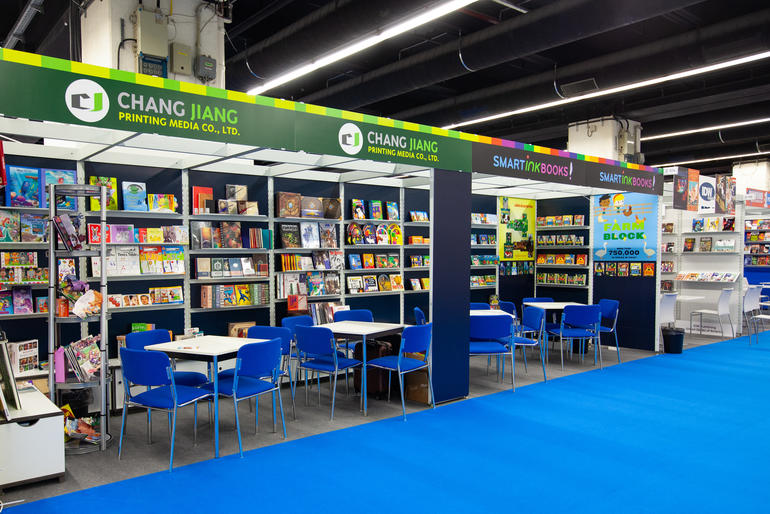 Prices and stand variations at a glance
System stand CLASSIC is inexpensive and straightforward. The standard package includes walls, carpeting (grey rep weave), book shelves, bench cabinets, electrical connection (1 kW) in the ceiling frame, and a stand sign.
With additional products, you can make it your workplace and flagship.
We are dedicated to ensuring diversity. That's why small companies and start-ups benefit from lower rental fees when they order a 8 square metre stand.
|   | Price per sqm | Total floor space price | Final price |
| --- | --- | --- | --- |
| Row stand 8 sqm | € 150,- | € 1.200,- | € 1.404,- |
| Row stand 12 sqm | € 360,- | € 4.320,- | € 4.714,- |
| Row stand 16 sqm | € 410,- | € 6.560,- | € 7.099,- |
| Row stand 20 sqm | € 410,- | € 8.200,- | € 8.739,- |
| Row stand more than 24qm | € 460,- | from € 11.040,- | from € 11.579,- |
Final price incl. funding and obligatory fees, excl. VAT. Please note that corner and end stands are only available in limited numbers and differ in price from the row stand prices listed here; two-storey stands and stands > 4 m high also differ from the prices listed. For all information, also regarding early assembly, extended dismantling, please refer to our Prices 2021 or contact our customer support directly.
All information on the pandemic-related health and hygiene concept 2021 can always be found up to date at: buchmesse.de/corona-requirements. All exhibitors and participants 2021 will, of course, be informed of any necessary changes in writing via e-mail after conclusion of the contract.
Would you like to book your CLASSIC system stand now? Or do you still have questions?
The right equipment and external services contractors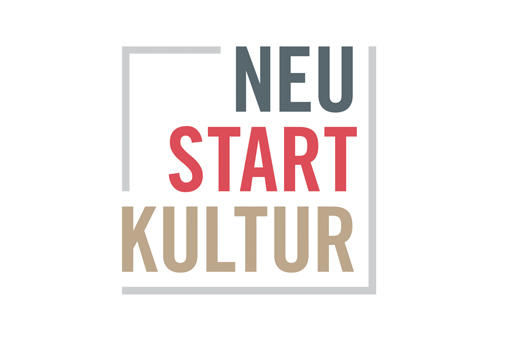 Frankfurter Buchmesse 2021 is supported by German Minister and Commissioner for Culture and Media, as part of the country's NEUSTART KULTUR stimulus package. The aim of the funding is to enable as many exhibitors from Germany and abroad as possible to take part in Frankfurter Buchmesse 2021 during the ongoing COVID-19 pandemic.