About 250 people participated at the event that took place on the 18 and 19 February 2020 at the Centro Cultural de España in Mexico City.
Both focus topics Transmedia Narratives and Artificial Intelligence were received with high interest.
Besides those two, the event focused specially on film.
Additional to the panel discussions and keynotes, a workshop on audiovisual rights, a matchmaking between film producers and publishers, and meet-the-expert sessions took place.
Speakers from Spain, Germany, Colombia, Brazil, UK, Costa Rica and Mexico participated at this two-day event in Mexiko City, which was supported by Acción Cultural Española, Goethe-Institut, Bookmate, Fundación Telefónica und Metabooks.
«It was my first participation at CONTEC and I have made amazing contacts and gained new perspectives beyond the book industry»
Harper Collins, Mexico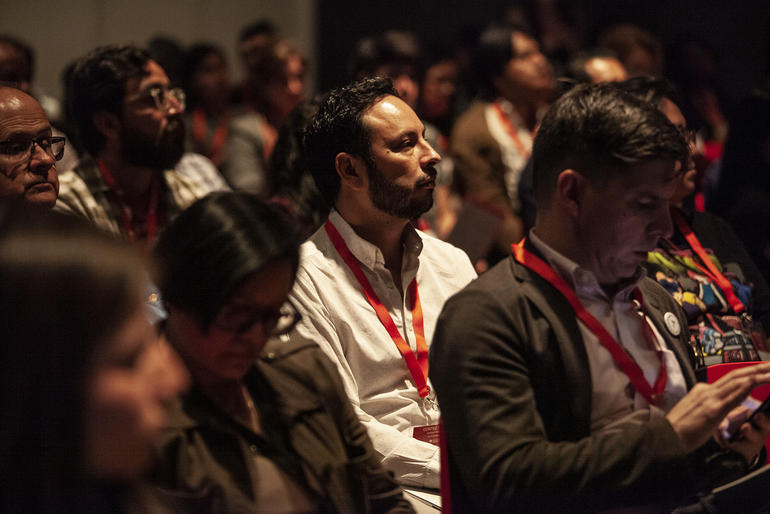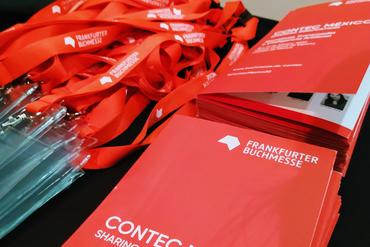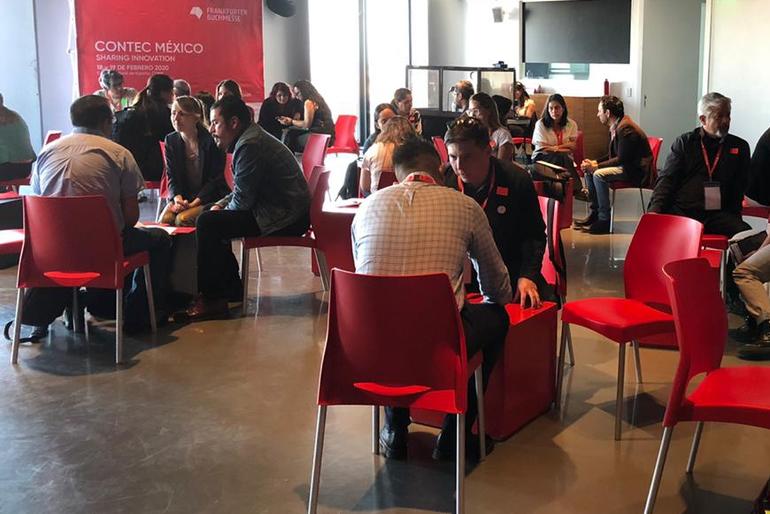 Transmedia Narratives
Attracting new audiences through different formats and platforms
Attracting new audiences through different formats and platforms
In the Transmedia Narratives sessions, there were discussions aimed at how to attract and engage audience through interaction in different formats and platforms, theatre, series and films. Behind technologies there are humans and new brave creators are needed that dare to address the audience according to their interests, using the appropriate format and the right channel.
"Platform and tools need to be chosen according to the story, and not the other way round" according to Roger Casas-Alatriste, El Cañonazo Transmedia from Spain.
Artificial Intelligence
The use of Artificial Intelligence on the book sector and the cultural industries
The use of Artificial Intelligence on the book sector and the cultural industries
The second focus Artificial Intelligence opened new perspectives pointing at the higher potential of algorithms and machines compared to humans and their infallible character. With AI, tasks can be automated, recommendations and the circulation can be calculated and so on.
"Those skeptic must control their fears and make efforts to understand technologies and use it to their benefit" according to Colin Lovrinovic, Gould Finch, Germany.
Focus Film
Audiovisual rights, content strategies and networking between filmmakers and publishers
Audiovisual rights, content strategies and networking between filmmakers and publishers
In cooperation with CeMPro (Mexican Center for Protection and Promotion of Copyright) a workshop on audiovisual rights was organized, where over 50 people took part.
After the presentation of the platform WePlot, which is establishing as a network for audiovisual productions in Latin America, Parrot Analytics presented how audiovisual products are launched at the right moment by using big data and algorithms so that their awareness is increased.
The CONTEC event was closed by a two-hour matchmaking between producers and publishers organised in cooperation with Canacine, the association of Mexican film producers.
"The Matchmaking is an innovative format which helps us meeting other creators and open new perspectives for books with view to other platforms" as Samuel Rivera from La Cifra Editorial declared.
The Frankfurter Buchmesse is the place where the key players of the content industry gather to share trends, developments and experiences.
One of the aims of the Frankfurter Buchmesse is to strengthen and consolidate the international book market through seminars, workshops and conferences, bringing the "Frankfurt Experience" to other parts of the world. CONTEC is a trade mark of the Frankfurter Buchmesse that pursues to create a space for reflection on the challenges and opportunities in the content industry. It is a meeting point for professionals from publishing as well as cultural and creative industries, a space for exchanging experiences and generating synergies among the players and a hub for exploring new business opportunities. During the last years, many topics related to innovation, technology, business models supporting the book industry and the links to other creative industries were discussed at CONTEC. This includes among others the importance of metadata, self-publishing, diversification of marketing, visibility and cooperation between bookstores, user behaviour analysis and new business models such as audiobooks. International speakers from countries such as Germany, France, USA, UK, Canada, India, Denmark, Poland, Switzerland, Sweden and Iberoamerican countries have participated at the events.
What all creatives industries share is their focus on content.
Content can´t be longer attached to one format or branch and must be able to navigate from one creative industry to the next one. It has to be flexible and adaptable to new uses and formats.
The current business models could be more profitable by expanding the value chain to other creative industries.
Videogame, Cinema/TV and music industries have adopted business dynamics that have dramatically modified the cultural consumption of their users.
The publishing industry stands out as the source of content, which has just started to be explored in other fields.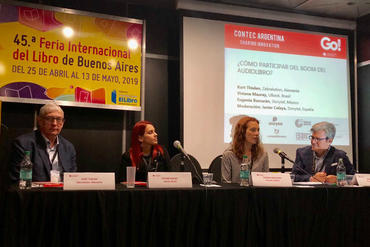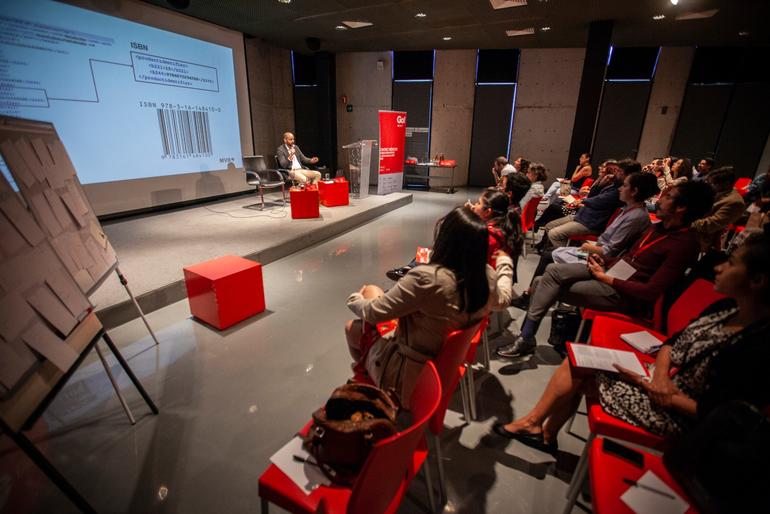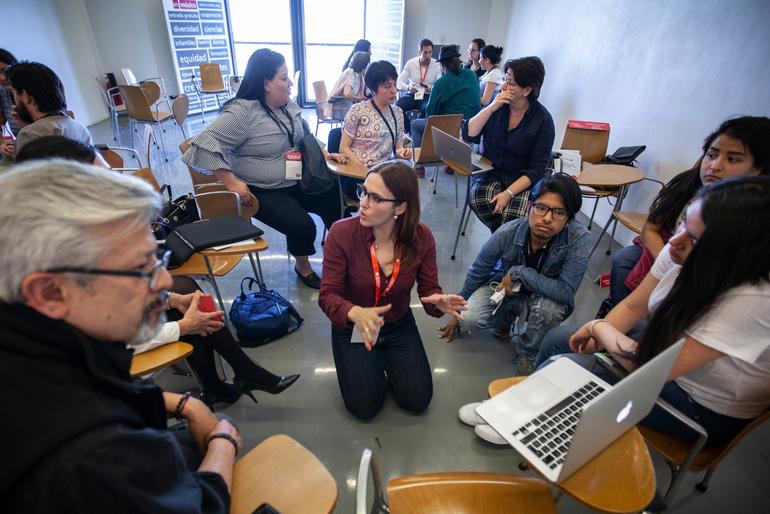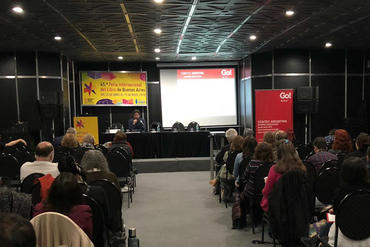 CONTEC México and CONTEC Argentina
CONTEC brings together all players of the publishing and creative industries.
….all kinds of publishers as well as creators of edutainment content, programmers, transmedia platform developers, community managers, technology suppliers, booksellers, librarians and everyone interested in transforming and consolidating his business to explore the latest trends and developments in creation, publishing, reading and distribution processes. It is all about storytelling in different media, whether it is a print book, an e-book, an audiobook, a film, an art piece, a videogame or content distributed via social media.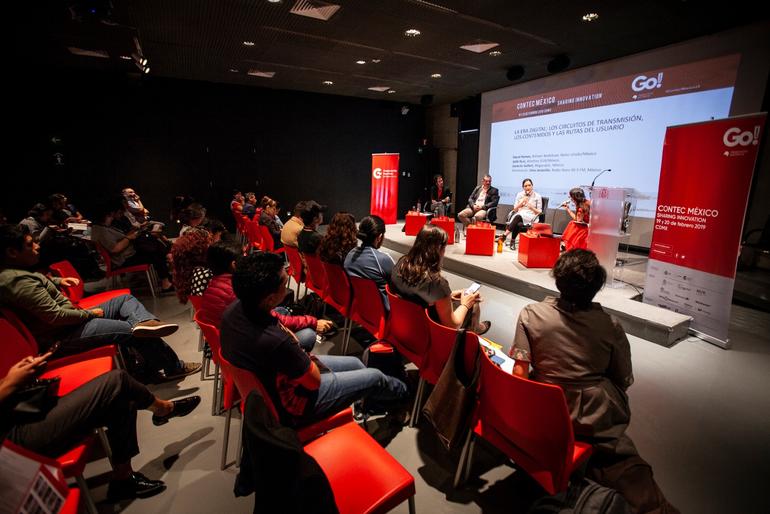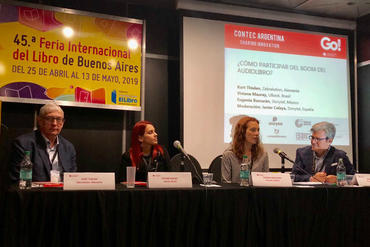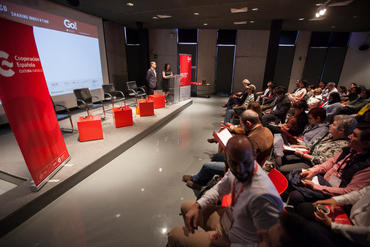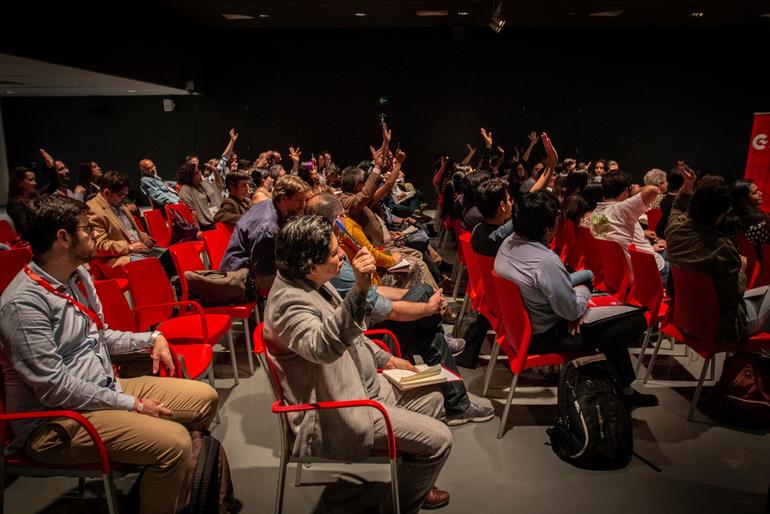 Last Editions of the CONTEC Conference
CONTEC Argentina, Buenos Aires April 26, 2019
CONTEC Mexico, Mexico City, February 19 and 20, 2019
CONTEC Mexico, Mexico City, June 18, 19 and 20, 2018
CONTEC Mexico, Mexico City, June 14 and 15, 2017
CONTEC Colombia, Medellin, September 9 and 10, 2015
CONTEC Brazil, Belo Horizonte, November 18, 2014
CONTEC Brazil, Canoas & São Paulo February 18, 19 and 20, 2014
CONTEC Brazil, Rio de Janeiro, August 30, 2013
CONTEC Brazil, São Paulo, August 7 and 8, 2012
Podiumsdiskussion zwischen der visuellen Dichterin Rocio Cerón und dem Schauspieler Rodrigo de la Calva über immersive Theaterformen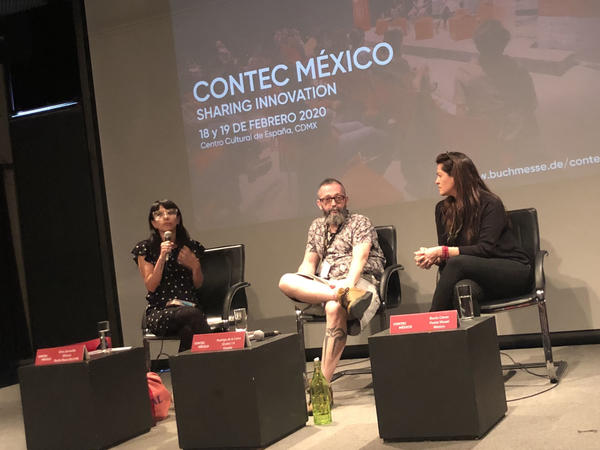 Roger Casas-Alatriste über neue Geschäftsmodelle auf Grundlage von Transmedia Narratives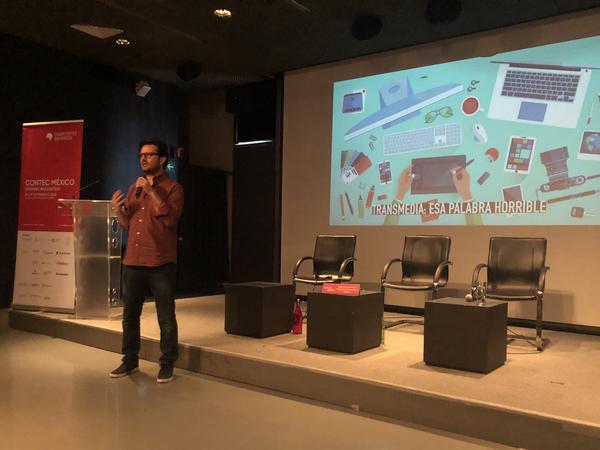 René Rosado von der US-amerikanischen Firma Parrot Analytics über die Datenanalyse und die Content-Industrie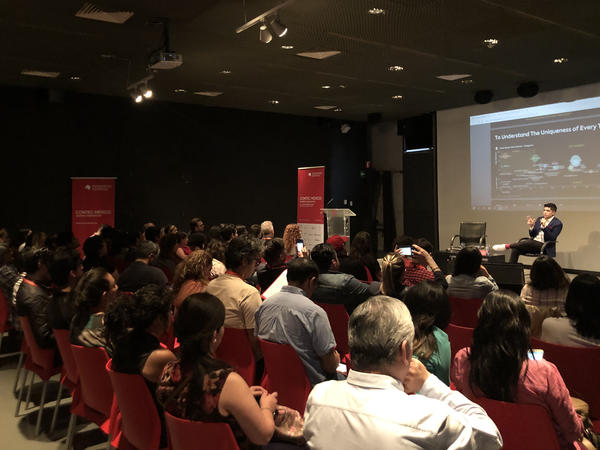 Ana Luiza Beraba und Diana Narváez von der Match-Firma WePlot zusammen mit René Rosado von Parrot Analytics über das Matching zwischen der Buchbranche und der Film- und Fernsehindustrie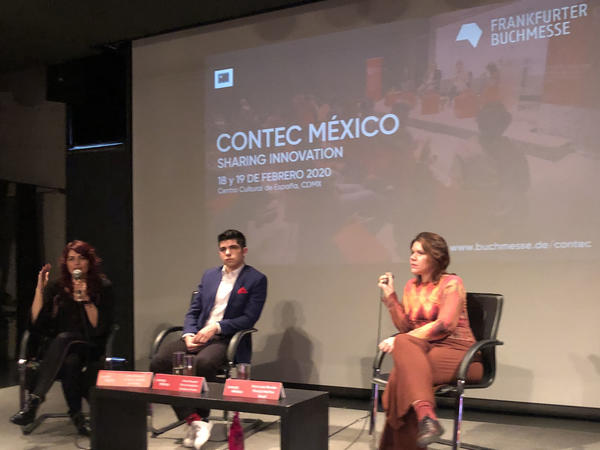 Diskussionen unter den Fachbesuchern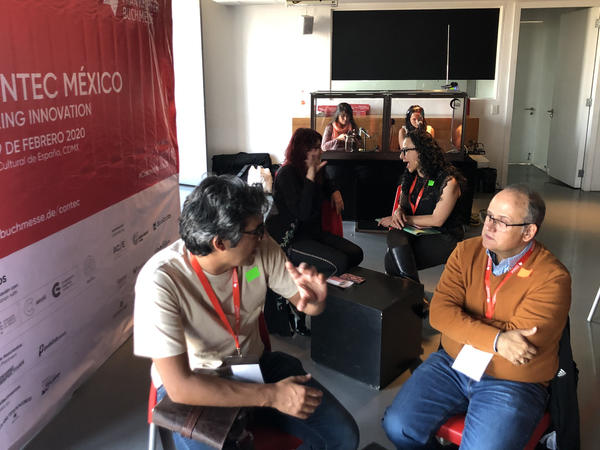 Matchmaking zwischen Filmproduzenten und Verlegern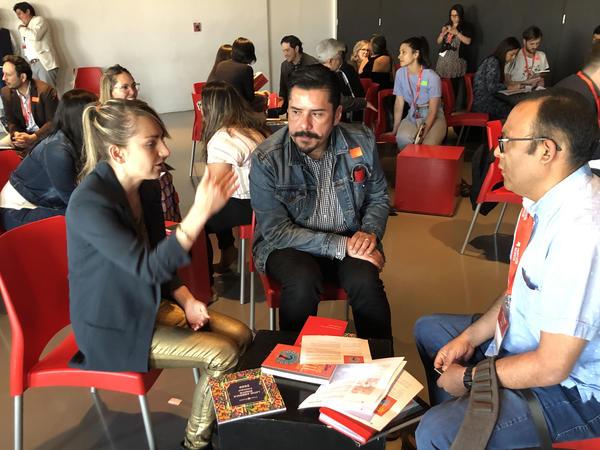 Ana Luiza Beraba von der Firma WePlot in einer Meet-the-Expert-Sitzung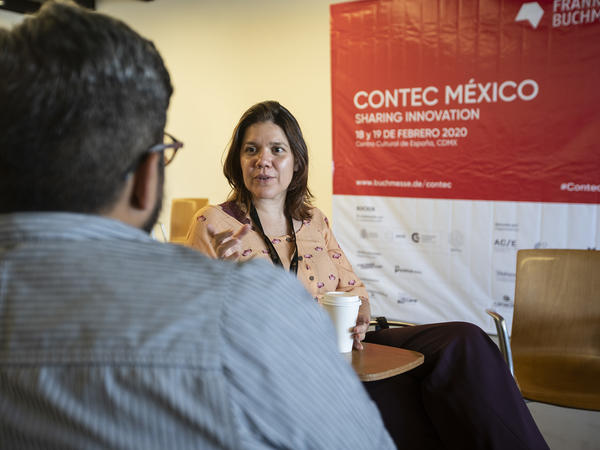 Marifé Boix García beim Eröffnen der Konferenz