Sharing Innovation - A new generation of children's content
Mexico City
15th-17th November 2021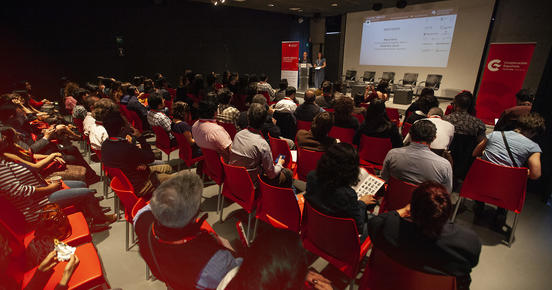 This year's edition of CONTEC, an event that brings together players of both the publishing and creative industries will address illustration projects, the children's book industry and visual storytelling. Besides this, the event will focus on transmedia narratives, animation and film.
Panel discussions, keynotes and a workshop on illustration will be part of the program, as well as the traditional Meet the Experts-conversations.
Speakers from Germany, Spain and Mexico will participate at this three-day summit in Mexico City, which is supported by the German Federal Foreign Office and Acción Cultural Española.
The event this year is a cooperation project with Centro Cultural de España, Fundación para las Letras Mexicanas and IBBY México.
All social distance and hygiene measures dictated by the health authorities and both institutions will be followed in order to ensure a safe event.
This physical summit offers a new opportunity to re-think the link between children's literature and innovation such as new trends in illustration and design, content adaptation to other formats and devices. The meeting is a possibility to strengthen linkages among different actors involved in the process of creating visual content.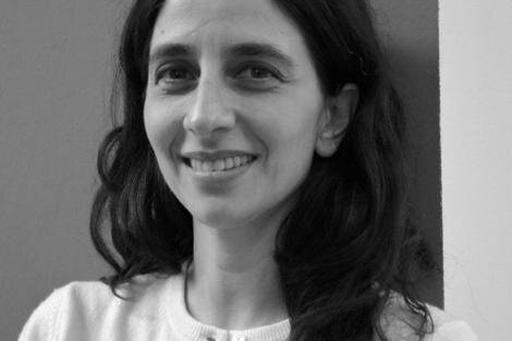 "It's a good time to create disruptive books, to talk about topics that are uncomfortable for parents and educators, but not for children"




mundo azul, Germany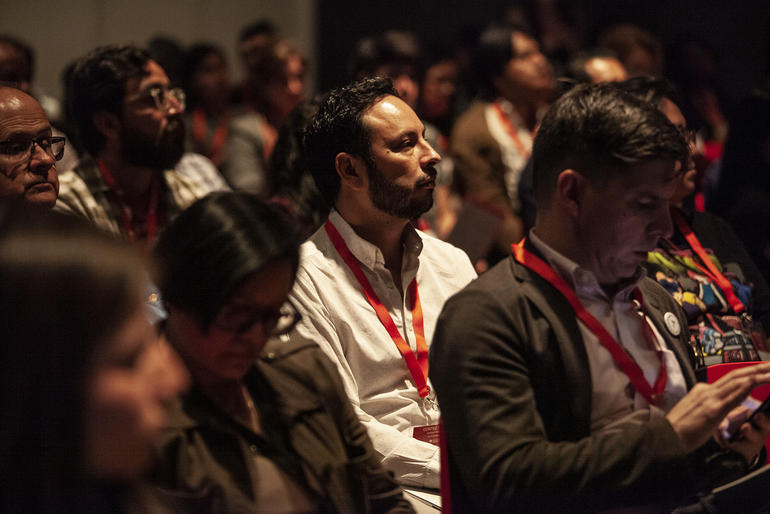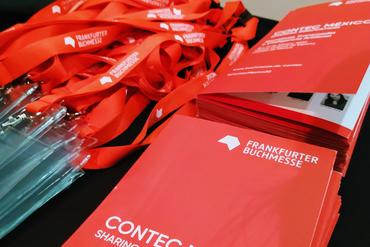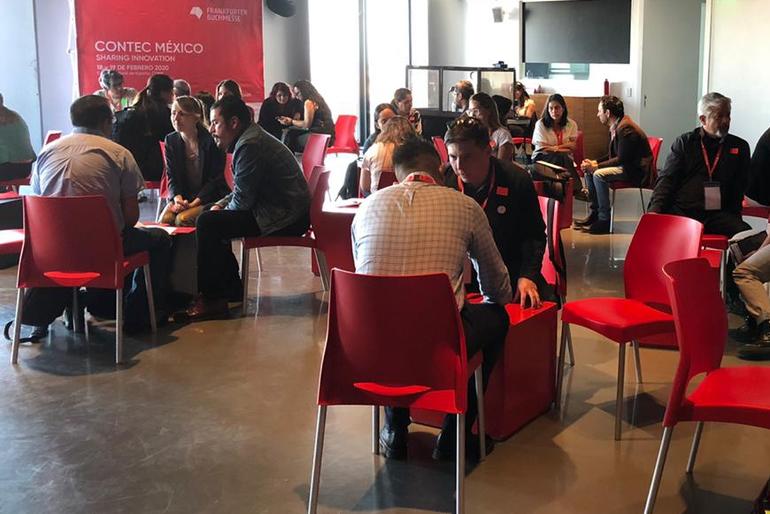 Illustration projects
Perspectives from and for illustrators:
Perspectives from and for illustrators:
Interesting perspectives of different generations of illustrators can give students key points to keep in mind when trying to find their way in the book publishing industry. The exchange of knowledge will be promoted through conferences and workshops, combining both theory and good practice.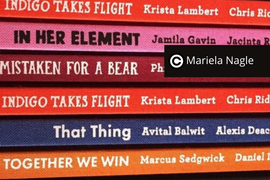 The Children's Book Industry
Re-orientation to achieve young audiences
Re-orientation to achieve young audiences
Topics such as the status of the children's book industry in Mexico, Spain and Germany, its new dynamics and how the industry is reorientating ideas to incorporate specific audiences to the children book universe will be at the heart of the debate. As well as the challenges of the contemporary's children's literature for publishers, writers and artists.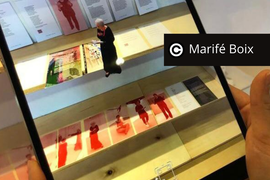 Crossmedia
The world is multisensorial
The world is multisensorial
Nowadays but even more in future, animation, audio-visual projects as well as picture books will have an important role to play in the field of cultural industries. Digital environments have drastically changed the experience of approaching the content of a book and new ways to keep telling stories are there to be explored.
The Frankfurter Buchmesse is the place where the key players of the content industry gather to share trends, developments and experiences.
One of the aims of the Frankfurter Buchmesse is to strengthen and consolidate the international book market through seminars, workshops and conferences, bringing the "Frankfurt Experience" to other parts of the world. CONTEC is a trade mark of the Frankfurter Buchmesse that pursues to create a space for reflection on the challenges and opportunities in the content industry. It is a meeting point for professionals from publishing as well as cultural and creative industries, a space for exchanging experiences and generating synergies among the players and a hub for exploring new business opportunities. During the last years, many topics related to innovation, technology, business models supporting the book industry and the links to other creative industries were discussed at CONTEC. This includes among others the importance of metadata, self-publishing, diversification of marketing, visibility and cooperation between bookstores, user behaviour analysis and new business models such as audiobooks. International speakers from countries such as Germany, France, USA, UK, Canada, India, Denmark, Poland, Switzerland, Sweden and Iberoamerican countries have participated at the events.
What all creatives industries share is their focus on content.
Content can´t be longer attached to one format or branch and must be able to navigate from one creative industry to the next one. It has to be flexible and adaptable to new uses and formats.
The current business models could be more profitable by expanding the value chain to other creative industries.
Videogame, Cinema/TV and music industries have adopted business dynamics that have dramatically modified the cultural consumption of their users.
The publishing industry stands out as the source of content, which has just started to be explored in other fields.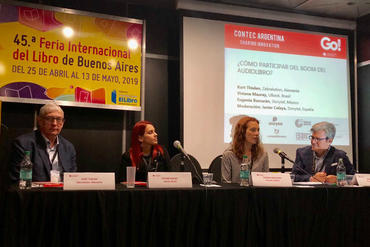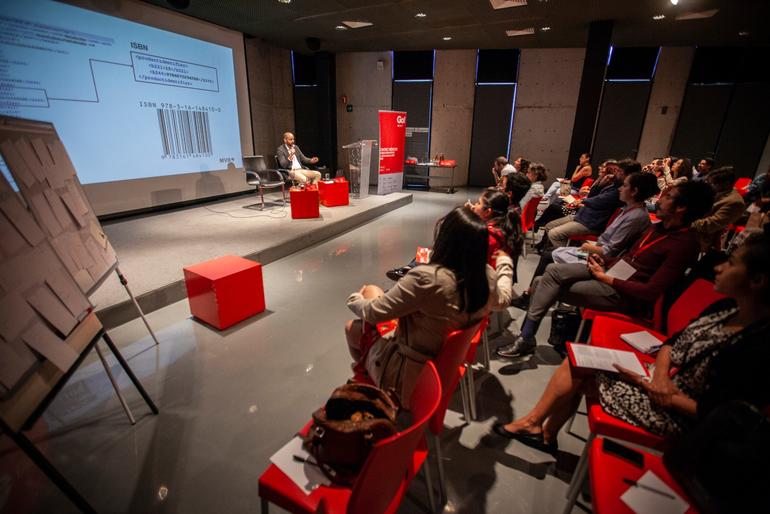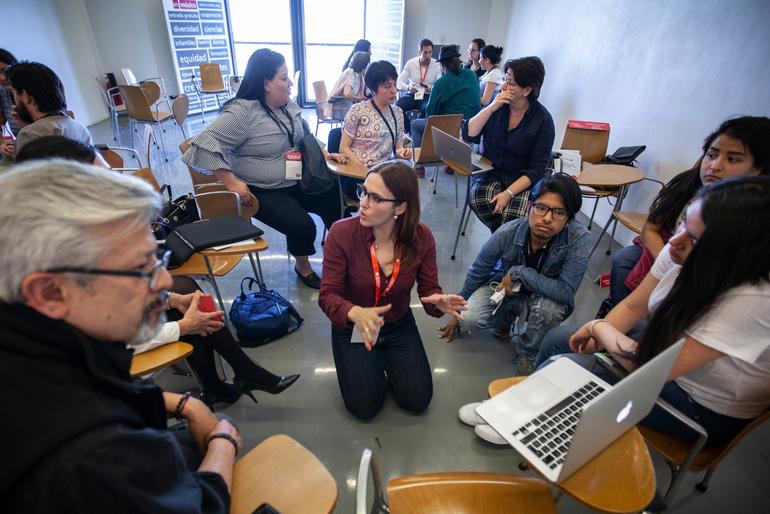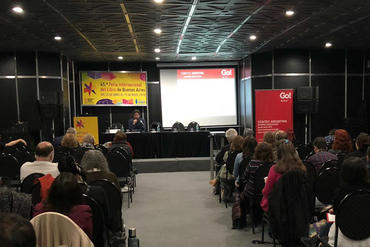 CONTEC brings together all players of the publishing and creative industries.
….all kinds of publishers as well as creators of edutainment content, programmers, transmedia platform developers, community managers, technology suppliers, booksellers, librarians and everyone interested in transforming and consolidating his business to explore the latest trends and developments in creation, publishing, reading and distribution processes. It is all about storytelling in different media, whether it is a print book, an e-book, an audiobook, a film, an art piece, a videogame or content distributed via social media.
Last Editions of the CONTEC Conference
CONTEC Mexico, Mexico City, February 18th and 19th 2020
CONTEC Argentina, Buenos Aires April 26, 2019
CONTEC Mexico, Mexico City, February 19 and 20, 2019
CONTEC Mexico, Mexico City, June 18, 19 and 20, 2018
CONTEC Mexico, Mexico City, June 14 and 15, 2017
CONTEC Colombia, Medellin, September 9 and 10, 2015
CONTEC Brazil, Belo Horizonte, November 18, 2014
CONTEC Brazil, Canoas & São Paulo February 18, 19 and 20, 2014
CONTEC Brazil, Rio de Janeiro, August 30, 2013
CONTEC Brazil, São Paulo, August 7 and 8, 2012