Sharing Innovation - Sustainability, Audio and Translation
Buenos Aires
26th April 2023
Mexico City
5th & 6th July 2023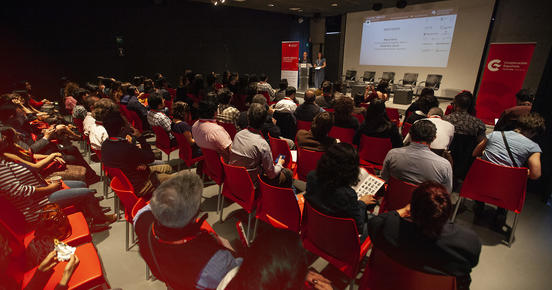 One of the aims of the Frankfurter Buchmesse is to strengthen and consolidate the international book market through seminars, workshops and conferences, bringing the "Frankfurt Experience" to other parts of the world. CONTEC is a trade mark of the Frankfurter Buchmesse that pursues to create a space for reflection on the challenges and opportunities in the content industry.
It is a meeting point for professionals from publishing as well as cultural and creative industries, a space for exchanging experiences and generating synergies among the players and a hub for exploring new business opportunities.
During the last years, many topics related to innovation, technology, business models supporting the book industry and the links to other creative industries were discussed at CONTEC. This includes among others the importance of metadata, self-publishing, diversification of marketing, visibility and cooperation between bookstores, user behaviour analysis and new business models such as audiobooks. International speakers from countries such as Germany, France, USA, UK, Canada, India, Denmark, Poland, Switzerland, Sweden and Iberoamerican countries have participated at the events.
Sustainability
The sustainable book industry
The sustainable book industry
The 2030 Agenda for Sustainable Development, which was adopted at the UN Sustainable Development Summit on 25 September 2015, comprises 17 Sustainable Development Goals (SDGs) – it is the international community's contract for the future for the 21st century. For a more sustainable book industry, it is crucial to keep an eye on the entire production and recycling chain. In addition to more environmentally friendly production, the aim must also be to avoid overproduction, delivery routes and reemissions. Resource-saving solutions such as print on demand are one of many ways to achieve this.
Audio
Trends and challenges in audio publishing
Trends and challenges in audio publishing
Audiobooks, audio dramatisations, podcasts and other spoken word formats are gaining new audiences around the globe constantly. This creates new opportunities for publishers, creative writers, actors and producers. At the same time voice content must be created as thoughtful as the story that is told and monetising audio content is always challenging. We will address the biggest trends and challenges in audio publishing. From global numbers, to examples of successful consumer driven spoken word developments, monetising, and artificial intelligence (AI).
Translation
Diverse translation areas
Diverse translation areas
Without them there would be no international bestsellers and understanding each other across national borders would be much more difficult, yet only rarely do they step into the spotlight: translators are essential, and not only in the world of literature. We put a spotlight on diverse translation areas, from literary translation, dubbing of movies, translation for the deaf, translation of audiobooks, etc.
CONTEC BUENOS AIRES 26th April 2023
The book industry can and must be sustainable. It is both our social and environmental responsibility to make it happen. Concepts such as accessibility, diversity and sustainability imply rethinking knowledge and actions in the publishing chain. It is necessary to think about marketing, taking advantage of the digitalisation of publishing processes, including distribution, which is one of the most important challenges facing those who make, sell or promote books. In this context, the audiobook format - which is becoming more and more relevant - implies advantages that contribute to offering a wide bibliodiversity of content worldwide.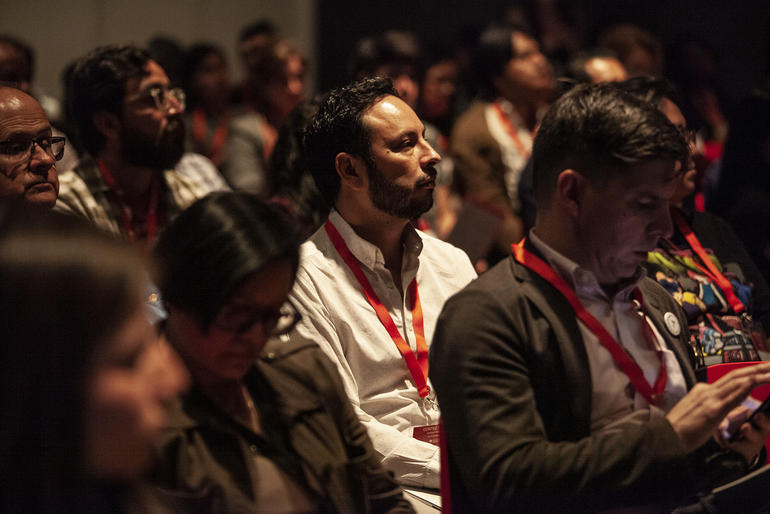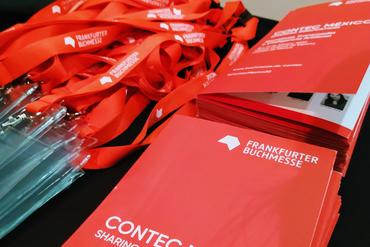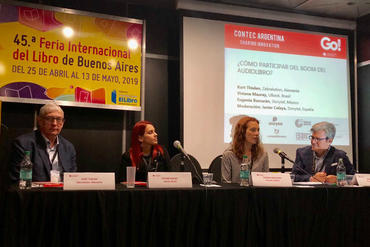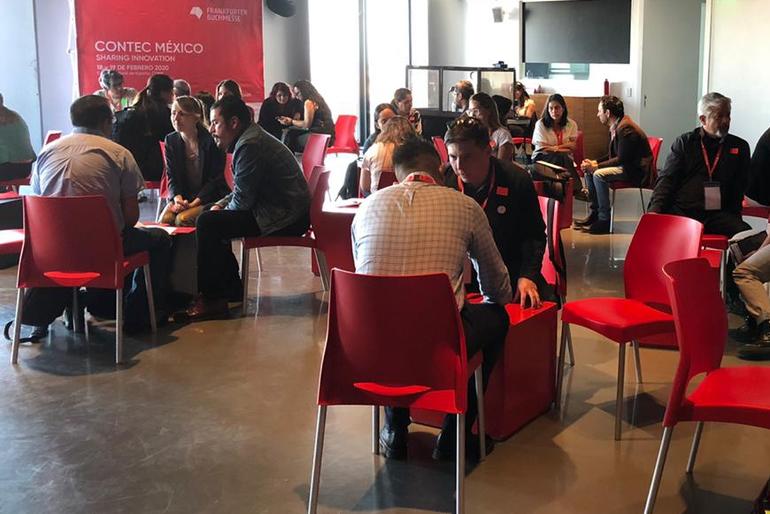 Speaker Contec Buenos Aires 2023
Show more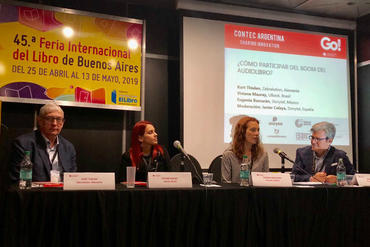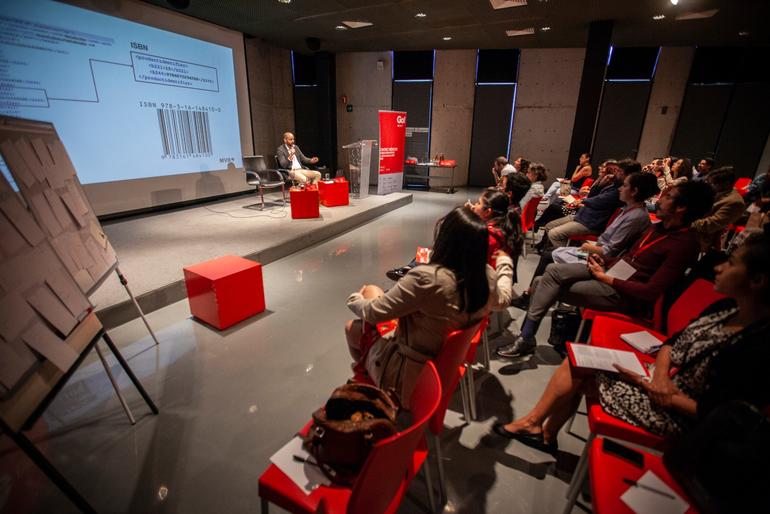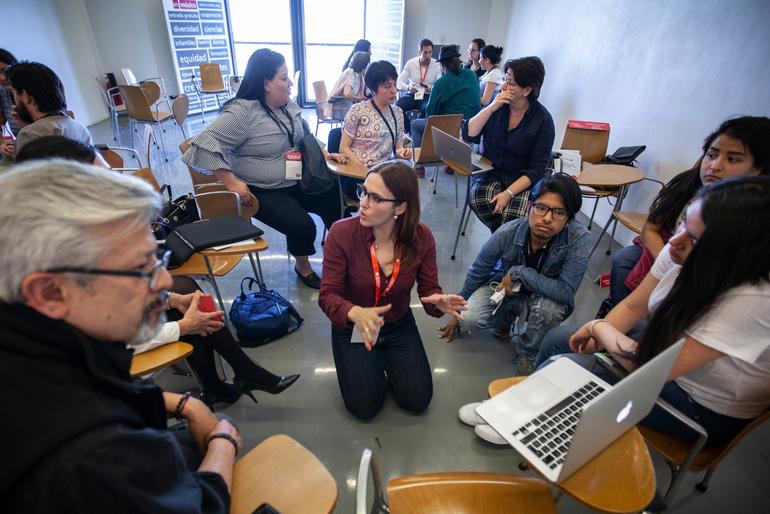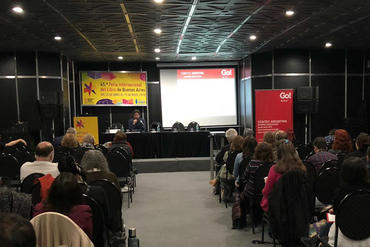 CONTEC brings together all players of the publishing and creative industries.
….all kinds of publishers as well as creators of edutainment content, programmers, transmedia platform developers, community managers, technology suppliers, booksellers, librarians and everyone interested in transforming and consolidating his business to explore the latest trends and developments in creation, publishing, reading and distribution processes. It is all about storytelling in different media, whether it is a print book, an e-book, an audiobook, a film, an art piece, a videogame or content distributed via social media.
Last Editions of the CONTEC Conference
CONTEC Mexico, Mexico City, 15-17 November 2021 - The new generation of children´s content
CONTEC Mexico, Mexico City, February 18th and 19th 2020 – Transmedia Narratives and Artificial Intelligence
CONTEC Argentina, Buenos Aires April 26, 2019 – Audiobooks and new business models in the publishing industry
CONTEC Mexico, Mexico City, February 19 and 20, 2019 – Circulation and distribution of content
CONTEC Mexico, Mexico City, June 18, 19 and 20, 2018 – Audiobooks, Big Data, Open Access
CONTEC Mexico, Mexico City, June 14 and 15, 2017 – Storytelling, Self publishing, Metadata
CONTEC Colombia, Medellin, September 9 and 10, 2015 – Trends and Challenges in Education and Publishing
CONTEC Brazil, Belo Horizonte, November 18, 2014 - Commitment and engagement: the key for education today
CONTEC Brazil, Canoas & São Paulo February 18, 19 and 20, 2014 - Content in Action: Experience the Future of Interactive Learning
CONTEC Brazil, Rio de Janeiro, August 30, 2013 – New forms of education
CONTEC Brazil, São Paulo, August 7 and 8, 2012 - Literacy, Education & Children's media content and technology